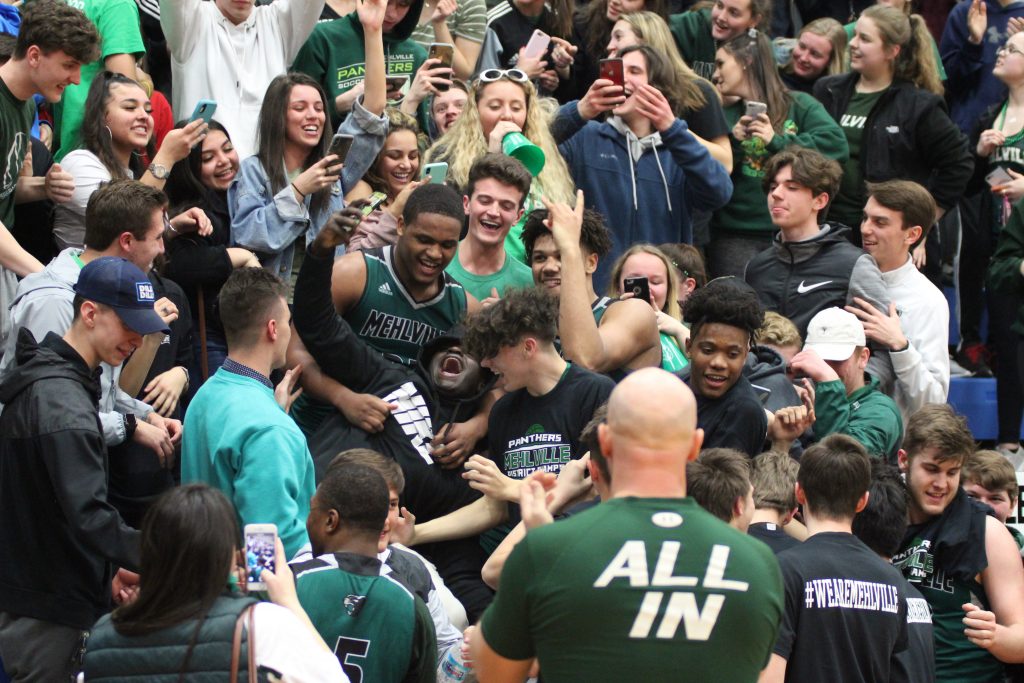 Stephen Glover
One of the last team sports games played in the country before the full shutdown for the coronavirus was a heartbreak for Mehlville Panthers basketball.
After leading 21-20 at halftime in the Missouri Class 5 quarterfinal, the Mehlville High School boys basketball team suffered an 8-21 onslaught in the third quarter as Chaminade defeated the Panthers 60-51.
Even if the Panthers had won the game, however, they would not have advanced more: state officials canceled the Missouri state playoffs before Chaminade could play its next game.
Missouri was the last state to cancel its state basketball championships.
"We were leading at the half and were pleased with how we were playing," Mehlville head coach Andy Guethle said. "We just had too many live ball turnovers which led to some costly points scored against us. I think that we were not able to effectively get the ball to Davion (Bradford), and King Waller was out, but you have to give Chaminade credit for winning the game."
Mehlville's Lamontay Daughtery led all scorers with 21 points and 10 rebounds. The senior guard finished the 2019-2020 campaign averaging 15 points per game and 8.4 rebounds per game.
"Lamontay had a good day and could score the ball really well against Chaminade," Guethle said. "He's turned himself into a really good ball player."
Senior guard Dylan Branson also scored in double figures with 15 points, five rebounds and four assists. Branson led the Panthers this season with 15.6 points per game and 152 assists.
"We needed him to play well in order for us to be successful, and he had a good
game," Guethle said. "Dylan had a good year and has become a very good player."
The Panthers may graduate eight seniors in May, but that doesn't mean that the 2020-2021 season will be a rebuilding
year. The 2020 sophomore squad lost just two games during the course of the season.
"Our sophomore team is a fun group to be around and they're a fun group to coach," Guethle said. "They move the ball well and I think we're going to be very competitive next year."