Panel seeking clarity on rumors of dissolving Police Department
Police board chairman seeks to stop speculation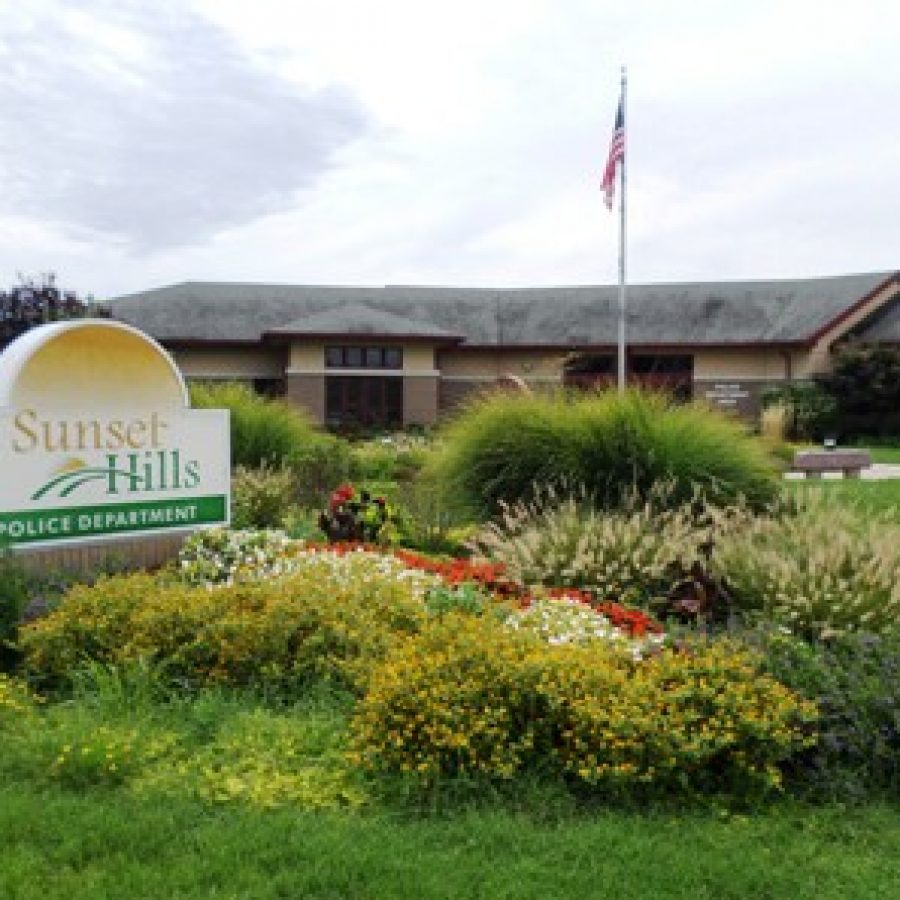 The Sunset Hills Police Advisory Board is seeking clarity from city officials whether rumors are true that the Police Department could be dissolved and police services outsourced to St. Louis County.
The police board is slated to discuss the issue when it meets at 7 p.m. Wednesday, Sept. 3, at the Community Center, 3915 S. Lindbergh Blvd.
The board will discuss asking the Board of Aldermen to make a definitive statement if aldermen have any intention of outsourcing the Police Department, along with a discussion of who is actually in charge of the Police Department and whether Police Chief William LaGrand's personal use of a city car should be reinstated.
If the police board passes any of the resolutions, the issues will also be discussed by the Board of Aldermen when it meets at 7 p.m. Tuesday, Sept. 9, at City Hall, 3939 S. Lindbergh Blvd.
Many north county cities have disbanded their police departments in recent years due to corruption or lack of money to pay for police, and the topic has been discussed nationally in light of the Aug. 9 shooting of Ferguson teenager Michael Brown by Ferguson police officer Darren Wilson, who lives in Crestwood. Before Wilson went to the Ferguson department, he served on the Jennings Police Department until it was disbanded in 2011 due to a federal corruption investigation for fraud.
However, no complaints or investigations have been publicly leveled at the Sunset Hills force, police board Chairman Frank Pellegrini said, and the Police Department enjoys widespread support among residents.
"We just want it clarified one way or the other, because I think if there's an issue serious enough to dissolve an entire police department, it should be publicly discussed and presented to voters," he said. "I think the citizens have a right to know what's being contemplated, and I don't think this is something that should be discussed in secret meetings and then have a Pearl Harbor day where they announce something's going to be done."
Although Mayor Mark Furrer is rumored to have publicly stated at a meeting of a civic organization that he intends to dissolve the Police Department, Furrer denied to the Call that he wants to dissolve the department or that he said anything to that effect.
Furrer said he was unaware of the police board agenda until he learned about it from the Call and was stunned at the idea of outsourcing the city's police force.
"They're talking about dissolving the Police Department? You're kidding," he said. "No, I have not heard that. I sure don't see any need to dissolve our Police Department, unless somebody tells me that they looked into it and conducted a study and it would be better for our residents."
The rumor that the Police Department might be disbanded has spurred some Sunset Hills officers to start looking for other jobs, Pellegrini noted, so he wants to force a public discussion about it to stop any speculation.
If the police board, any police officers or LaGrand were concerned about such a rumor, however, Furrer said they should have talked to him about it, but no one has.
"Shame on (the police board) for not bringing it up to me — I can't stand these babies," Furrer said. "If they have a question about a rumor, for God's sake, why don't they ask me like a man? I'm man enough that if I heard something, I'd ask the person who asked it — these people have no spine at all."
Furrer denied another rumor that he or a city employee had gone to the St. Louis County Police or to Fenton to discuss contracting for police services for Sunset Hills.
County police chief's aide Sgt. Colby Dolly said that he was unaware of anyone from Sunset Hills meeting with the commander in charge of municipal services, Lt. John Blake, whose office is next to Dolly's.
South county cities offer police services both ways — Green Park and Grantwood Village contract with St. Louis County for police protection, while Crestwood has its own Police Department, in addition to its own Fire Department. Sunset Hills residents receive fire protection from either the Mehlville Fire Protection District or the Fenton Fire Protection District.
The Sunset Hills Police Department celebrated its 40th anniversary last year. It is operating on $2.5 million this year, out of the city's $8.3 million budget.
The department currently has a 911 dispatch center and 26 police officers, including a third detective added last year at LaGrand's request, along with seven civilian employees. The building that houses the department was built in 1998.
The department was first established with 10 officers and one civilian employee in 1973, under then-Mayor Joseph Redel.
Before the department was established, Alwal "Al" Moore served as the city's marshal from the city's founding in 1958 until that position was eliminated when the Police Department opened.
The St. Louis County Police Department has taken over services for similarly sized departments: in 2011, it took over for the 24 officers in Jennings. When the county Police Department contracts to provide services for a city, the city's police chief has typically retired, the city has fired all its police officers and the county force has allowed all the fired officers to apply for jobs with the county to police the same area.
Faced with a loss of revenue from the closing of the Chrysler plant, Fenton chose to dissolve its police department more than a decade ago in favor of contracting with the county police and is served by its own county precinct.
Although outsourcing police is usually viewed as a cost-cutting move, Furrer said it is his understanding that Fenton residents pay more for police services now than they did when they had their own department.
Although Furrer declined to discuss whether he asked the chief to resign after Furrer took office in April because it is a personnel matter, Ward 1 Alderman Dee Baebler said that Furrer asked LaGrand to resign, which LaGrand declined. The chief is near retirement age.
In May, the Board of Aldermen voted 7-1 in closed session to take away LaGrand's personal use of a city car, with only Ward 1 Alderman Richard Gau, who is on the police board, dissenting.
Pellegrini was on the committee that hired LaGrand in 1991. He said the personal use of a city car was offered as a term of employment when LaGrand agreed to serve as chief, so he views it as an integral aspect of the chief's compensation package and wants it returned.
Furrer declined to discuss the decision to take away the chief's personal use of a city car, although he noted that the vote was nearly unanimous.
"You can see it was pretty much unanimous to do away with the personal use of the chief's car, as far as commenting," he said.