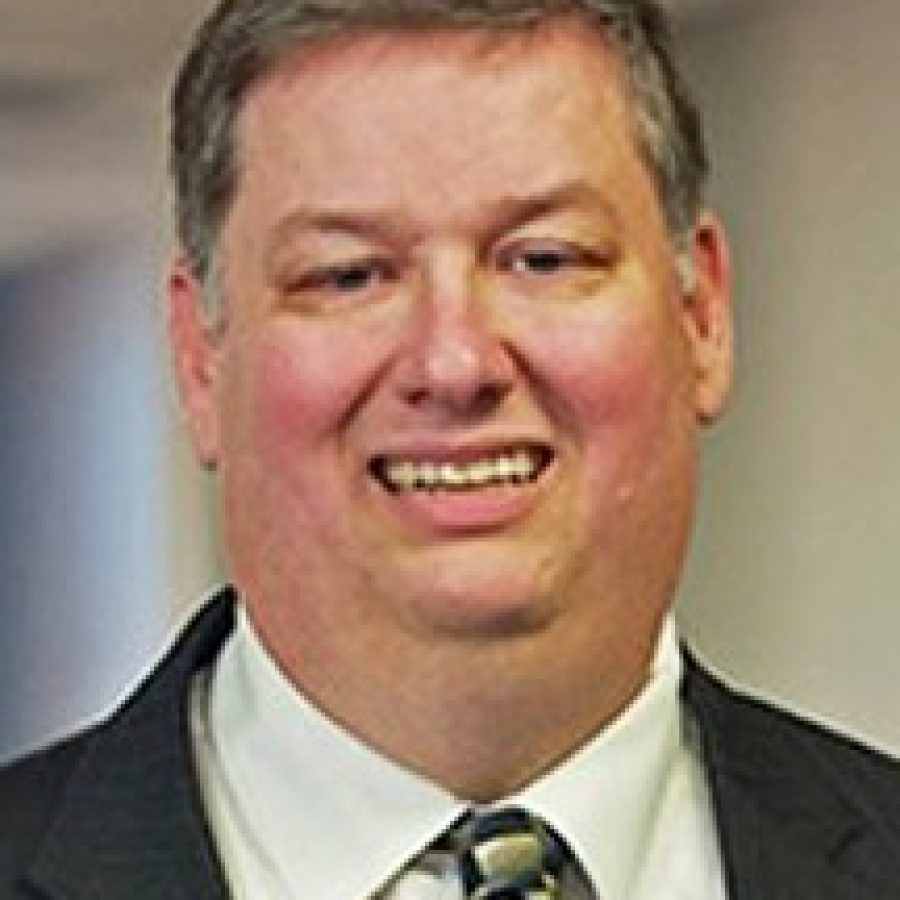 The Mehlville Finance Committee does not believe that the school district has enough money to fund any new initiatives, but educators believe the benefits of a proposed school of innovation could outweigh the costs.
Opening the proposed Choice School of Innovation, or CSOI, in August could mean the district has to ask for a tax-rate increase a year earlier than it would otherwise have to, the financial professionals who make up the resident-led finance panel said as they unanimously recommended against opening the school.
"It increases your deficit and accelerates it by a year," Finance Committee Chairman Mark Hinsen told the Board of Education during a December presentation about the committee's findings. "We as a committee really cannot recommend layering that type of spending at this time on top of our current budget."
After one-time startup costs of $250,000, the ongoing cost to Mehlville of operating the CSOI could add up to $400,000 annually if six new teachers are added.
Students in the lottery-based CSOI would move at their own pace through project-based curriculum designed to prepare students for the challenges of the real world better than traditional desks-in-rows classrooms. CSOI could open in the former St. John's Elementary, 3701 Will Ave., or the district could rent or buy space for more money.
The board could take a final vote on CSOI as soon as Jan. 18, following an overall look at district finances at a work session at 6:30 p.m. today — Thursday, Jan. 5 — in the Mehlville High School Library, 3200 Lemay Ferry Road.
The board is looking to save money and also eyeing a way to free up funds for CSOI, board President Samantha Stormer said.
"Is there a better way of using the resources that we have?" she said. "Without having this conversation first, there's no way of being able to make that (CSOI) decision and make an informed decision."
The Finance Committee handed down its decision at the same meeting that the board decided to accept another committee's recommendation to keep high school block scheduling largely as is next year — a decision with budget implications up to $2 million a year.
To decide if the district can afford CSOI, the committee looked at five-year forecasts from Chief Financial Officer Marshall Crutcher with and without the school, taking into account Mehlville's historical 1.18-percent annual increases in revenue and 2-percent hike in expenses. Without CSOI and with annual raises, the panel estimates the district starts deficit-spending in 2020. Opening the new school, however, would speed that up by a year, with the district slipping into the red in 2019.
The recommendation is based solely on that sped-up recurring spending, not educational impact or benefits to students.
Members said they could get behind $1 million in one-time startup costs, four times the projection. They acknowledge they take a conservative view of the district's finances, but say that cautious perspective is what's needed to keep the district on track financially.
The $250,000 startup estimate does not include a $350,000 upgrade of St. John's kitchen funded from the $1 million balance in the food service fund, which is self-funded through school lunch payments and by federal law can only be spent on food service. Even after the upgrade, the balance would stay at $1 million next year.
Former Board of Education President Dan Fowler immediately objected to what he called the committee's "doom-and-gloom" take on Mehlville's finances, especially in the wake of the successful passage of Proposition R in 2015.
Noting that five of his eight grandchildren are slated to attend Mehlville schools, Fowler told the board Dec. 15 that the district is in better financial shape than at any other time in the 28 years since he first ran for the board. The district should embrace the CSOI as a once-in-a-lifetime opportunity to impact the education of generations of students, he said.
Historically, Mehlville overestimates expenses and underestimates revenue "to the extreme," he noted. As an example, favorable budget adjustments so far this year have increased operating funds by $900,000 beyond projections and allowed the district to pay off debt early while still keeping reserve balances at $26 million.
"I've never heard such doom and gloom about the finances of our school district, which I think is ridiculous," Fowler said. "The school district can pretty much do what it wants to do, and part of that is School of Innovation. I think this is an opportunity that doesn't come very often in my time in the school district. Very few times do you have the money and the resources to do bold things. And I think this Board of Education has an opportunity to do bold things."
The CSOI is the brainchild of Superintendent Chris Gaines, who still stands by his recommendation to open the school as a way to increase opportunities for children in the district. As a side effect, officials believe the school would likely increase test scores.
The committee's verdict is not against CSOI as much as it is against any new recurring spending, Gaines noted.
"You can look at it through a lens of if — and it's a big if — revenues and expenses track the way they have historically, there's going to be a crossover point (to deficit) in the future," he said. "And anything pushes that forward, that's just the nature of numbers. So then you also have to contextualize … the notion that typically the projections are wrong. So what's the balance between the two?"
The numbers the panel looked at are the worst-case scenario, he said, but he expects a brighter outlook. The data assumes that the district hires six new teachers for CSOI, out of 13 full-time positions.
Initially, Gaines planned to pick up some of those positions through a change in block scheduling, which requires more teachers than other schedules. It's possible that could still happen next year as the district moves to a flex schedule. But even without a scheduling change, the district could make up six positions through attrition or cutting positions that won't be needed as class sizes decrease through redistricting.
Class sizes are a problem in several elementary schools, and since the CSOI draws from existing students, the new school and redistricting could help fix that problem, Gaines said.
"It lowers class size across the district," he said. "So while you say there are some people freaking out at the number of what it's going to cost, a corollary question is: What would you invest to lower class size?
"If you could invest $700,000, $500,000 to lower class size in the elementaries, would you do that?"