Editorial
By Gloria Lloyd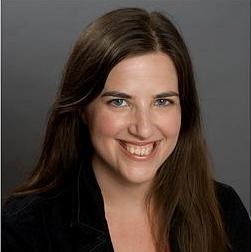 No one was happier than the editorial board of this newspaper when the Mehlville School District's 2018 statewide test scores were publicly revealed Feb. 1.
On the back of high growth in student achievement year-on-year, the district earned a near-perfect score on the overall rating the state gives each district, the Annual Performance Report or APR.
While Mehlville's APR the last several years languished around 92 percent, well behind other south county districts, this year saw a stunning turnaround as the district's 99.6-percent APR score topped all others in south county.
As Board of Education member Kevin Schartner noted, let's not think there is no more work to be done in Mehlville.
But we think the all-hands-on-deck hard work done so far speaks well of Superintendent Chris Gaines, administrators — who appear to have fully embraced data, accountability and continuous improvement — current and former board members who pushed for accountability the last several years, teachers, parents, residents and, perhaps above all, students who made great improvement beyond what state officials expected them to.
Test scores are not the be-all and end-all of education, as Lindbergh Schools Superintendent Tony Lake notes in our front-page article this week.
But it's easier to take that position when your test scores don't indicate major weaknesses in instruction, as happened in the case of Mehlville's math scores for the last several years.
The district tried so many methods to improve those scores that Gaines can't point to any one initiative as holding the key to higher scores this year. The district implemented a new math curriculum, more professional development for teachers, new math benchmark software the elementary schools now use on a daily basis, new quarterly benchmarking tests and six math interventionists, something that Mehlville did not previously have but many other districts do.
The district now has everything it needs to continue on a path toward becoming a destination district.
With a focus on personalized learning in all schools, not just Mosaic Elementary, we believe the district is already there. But perception is reality, and as test scores continue to rise, perhaps others will come to that realization too.
And that can only be a good thing for Mehlville and for south county.
Editor's note: This column was updated from the print version.