Our Call: Step up and run for office for you and south county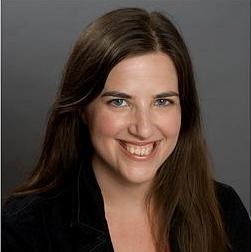 Editorial
Interest in elections in various government entities ebbs and flows based on the year and the issue, but this year might be a first: The year when there are zero competitive races in municipal/school board/fire board elections in south county.
We can't ever recall that happening.
But barring a flurry of last-minute candidates when filing closes Jan. 15, it's looking like voters may see a fairly empty local April ballot.
From Crestwood to Green Park, in Mehlville Fire and Mehlville schools, so far not a single person has challenged a sitting incumbent.
Perhaps it's a sign that all is well in south county, and no one is disgruntled enough to sign up to run.
Perhaps it's a sign that with a president in office who is so adept at focusing everyone's attention on national news, people pay less attention to local issues. Perhaps it's a sign that a newfound spotlight on county politics has turned people's attention away from cities and school boards.
Perhaps it's just a fluke.
Whatever the reason, we hope to see some volunteers step up this week to run for their community. But we aren't encouraging people to run just to run. A lack of candidates can be better than terrible ones.
We're not going to pretend that running for election is easy — just ask anyone who's ever done it. And actually serving in office is even harder.
Everyone loves a critic, but it's much more difficult to actually get something accomplished yourself.
And there are always naysayers who say you won't be able to win, due to money or some other obstacle.
If that sounds discouraging, we urge you to glance at the front page of this newspaper.
Who predicted new county Prosecuting Attorney Wesley Bell would win in a landslide against seven-term incumbent Robert McCulloch, despite Ferguson?
And if you say you did, we've got some white-sand beaches along the Mississippi River to sell you.
On a smaller scale, our other cover subject, new 5th District Councilwoman Lisa Clancy, was also a long shot to win against two-term incumbent Councilman Pat Dolan.
But at the end of the day, Bell and Clancy were the ones sworn in Jan. 1.
To quote Bell from his speech after he took the oath of office, "We have to get out and vote and make sure that our voices are heard loudly and clearly, because that's the way that we're going to see the change that we want to see."