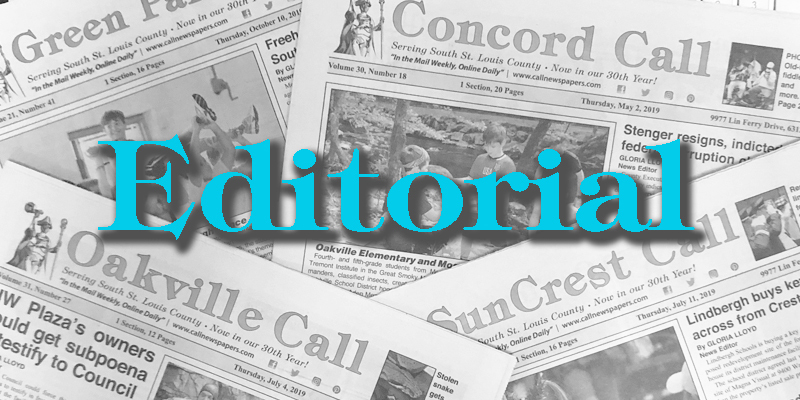 Editorial
Businessman John Rallo was given 17 months in prison last week by U.S. District Judge Richard Webber — not a light sentence, certainly, but not enough for the crimes Rallo committed either.
For his central role in ripping off all 1 million St. Louis County citizens to benefit his bank account, Rallo got only two months more in prison than former County Executive Steve Stenger's Chief of Staff Bill Miller, who didn't have anything to do with the schemes at the center of the case.
We may be able to attribute that sentencing disparity to Rallo's apparent cooperation with federal authorities to bring down Stenger. But that ignores the reality that for the crimes outlined in Stenger's federal indictment, Rallo was the instigator, constantly pestering Stenger about his county contracts just after sending a campaign donation.
Without Rallo's trail of text messages, authorities may never have caught Stenger dead to rights.
But just because a criminal is dumb enough to outline his crimes in text messages, should that really give him a lighter sentence? In court last week, Rallo presented himself as a family man who got caught up in a scheme for which he is sorry and now wants to move on.
He has suffered greatly, he says: His businesses failed due to publicity from this case, and his total net worth is $77,000 in the red. His attorney John Rogers noted that Rallo's parents had been confronted in church by fellow parishioners about their son's crimes, and his 11-year-old son — also named John Rallo — has Googled his own name and seen the media coverage of the case, which Rallo believes is unfair to him.
If Rallo had knocked off a gas station for $1,300, we could easily imagine him getting a tougher sentence.
But steal $130,000 from a million county citizens in a white-collar fashion? Remember that Rallo is the only person who financially benefited from this corruption scheme. He took a $130,000 fake marketing contract from the county and pocketed the money, giving $10,000 to Montel Williams for a column that misspelled Stenger's name. But Stenger paid back that $130,000 in restitution, so Rallo didn't have to.
Since Rallo's net worth is in the red, presumably he already cashed that check long ago. And he should have to spend more time in prison for it.
Otherwise, this is just another case in which crime truly does pay.