Our Call: Little ones have dreams on Christmas. We do too.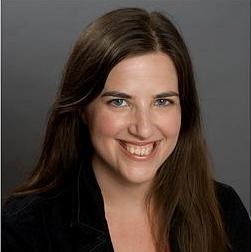 Editorial
'Twas the night before Christmas, when all through South County,
Not a Stenger was stirring, not even a Trakas;
The budgets were passed by all aldermen with care,
In hopes that sales-tax revenues soon would be there.
The residents were nestled all snug in our heated recliners at Ronnie's,
While visions of government transparency danced in our heads.
And Mayor Fribis in her kerchief and Mabie in his cap
Had just settled in their respective cities for a long winter's nap.
When out in the mailbox there arose such a clatter,
Everyone raced to read the Call to see what was the matter…
When what to our wandering eyes should appear,
But a miniature MetroLink and eight feuding county officials."
Merry Christmas and happy holidays to all the Call's readers.
As you can read on Pages 10A and 11A in this edition's Santa letters, the smallest residents of south county have some big dreams this Christmas.
Our favorite is Gianni, a Forder Elementary student who didn't ask Santa for anything for himself.
Instead he requested, "Please change the world to make people happy. And give the homeless people food, water, houses and roofs over their heads. Let people be nice to us and in Africa too. Let Africa have water by them and food."
Crestwood Elementary's Julia also didn't ask for anything except, "Can you make my mom some happiness?"
We can only hope that Gianni and Julia's wishes come true.
But in the meantime, anyone who laments the future of this country can be heartened by the first graders of today, who have yet to be jaded and still have optimism for the future.
So in that same holiday spirit, there are a few things we could wish for this Christmas, entering the Call's 30th year: A balanced and sustainable county budget. A council and county executive who get along. A county executive who actually attends council meetings. An auditor who audits. An outstanding plan for Crestwood mall. A Christmas truce in the Crestwood-Affton lawsuit.
Those are the things we'd love to see.
But in reality, we'll probably get: Seven council members, six budget hearings, five public faceoffs, four opioid task forces, three budget versions, two Port Authorities.
And a partridge in a pear tree.