Our Call: Crestwood takes some steps toward the sunshine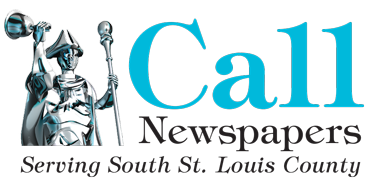 By Gloria Lloyd
Editorial
This column is going to do something that hasn't happened in a long time: Applaud an effort by Crestwood in regards to the Sunshine Law.
Yes, you read that right.
The Board of Aldermen met in a closed session Jan. 10 to "lawyer up," as they say, for the city's lawsuit against the Affton Fire Protection District, which alleges two state laws that mandate the city make payments of roughly $550,000 a year to Affton are unconstitutional.
The lawsuit's origins are shrouded in mystery because the city has so far declined to release its actual vote authorizing the lawsuit. The explanation is equally mysterious: Officials say that the reason will be apparent when the vote is released, but they can't say right now why that is.
For those less versed in the Sunshine Law and how various cities treat it than this newspaper, such votes to authorize lawsuits are released as a matter of routine in other cities like Sunset Hills, which has even taken such votes publicly. The St. Louis County Council, which initiated litigation in 2017 against County Executive Steve Stenger, took the initial vote for that lawsuit publicly.
Despite that 4-3 vote to pursue a court battle, the county later won in court against Stenger. So we're not sure that we buy any argument that would say that a split vote would hurt the city's legal case, if that's what officials are implying.
That original vote was taken under Mayor Gregg Roby, who is a plaintiff in the lawsuit alongside the city, but the latest votes in the case came under his successor, Mayor Grant Mabie.
Mabie was an alderman during the initial vote, so while as mayor he says he can't authorize the release of the vote himself, he appeared to approve of withholding it while he served on the board.
Fast forward to the Jan. 10 meeting, where aldermen voted to appeal the lawsuit to the Missouri Supreme Court and hire another lawyer, then specifically took two 7-0 votes to release those unanimous votes.
We applaud that stroll into the sunshine, although we don't believe that votes should have to be taken to release votes to the public.
City Attorney Lisa Stump should release them as a matter of course, following in the footsteps of Sunset Hills City Attorney Robert E. Jones.
However the court battle between Crestwood and Affton ends up, this is a step in the right direction for Crestwood