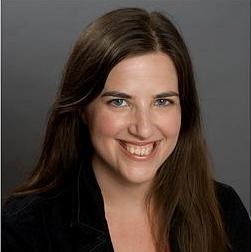 Editorial
By Gloria Lloyd
Call readers are familiar with the ongoing saga of the St. Louis County budget, which it appears will be the latest clash in a long string of them between the County Council and County Executive Steve Stenger.
The county budget currently has a $10 million operational deficit that will reach a "day of reckoning" in 2020, when the county will spend down its reserve fund. To fix the situation, the council and Stenger have to come up with innovative solutions or agree on hard choices: Either raise taxes by rolling up the property-tax rate, which currently has 6 cents of room until the county hits its voter-approved ceiling, or cut services.
Council members said last week that they won't pass any budget legislation until they hear Stenger's plan.
Stenger said in his budget memo this year that the council can keep its current services for another year by spending the reserve down $10 million, but that can't continue next year.
He specifically said that coming up with a plan for next year "should not wait," and county Budget Director Paul Kreidler said that he believed the council should start deciding with Stenger in January on what to do.
But we urge the council not to put the ball entirely in Stenger's court, especially after signaling so strongly this year that they want to rein him in when it comes to county finances.
For the second year in a row, council members held dozens of budget hearings, with every department. With seven members on the job, including two attorneys, a physician and former state legislators, the council can surely bring ideas to the table.
Why can't we see a budget plan from Stenger and from the council?
We compare it to the time then-council Chairman Stenger took the lead on the 2012 budget after then-County Executive Charlie Dooley proposed balancing it by closing county parks. Stenger didn't wait for an alternate plan; he developed his own. Let's see what the council's spending priorities are.
One council member, 1st District Councilwoman Hazel Erby, said that she wants Stenger to not only balance the budget but find a way to give raises to county employees, which is a worthy goal but has to be funded somehow. That makes his task even more difficult, and very likely impossible with current tax revenue.
We'd love to hear Erby's ideas, and we're sure Stenger would too. The buck stops with both of them.
County taxpayers deserve to hear every idea on how to fix this.