Calling for an audit on the vote for the state's auditor
"Our Call" by Gloria Lloyd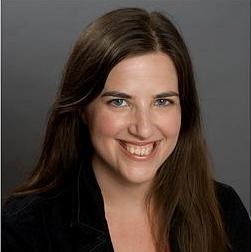 As usual, Missouri voters are perplexing us.
The Call has editorialized many times in the last two years about the lack of qualifications of the St. Louis County auditor, who has a nearly $100,000 federal tax lien and has served nearly two years without completing a single audit, at a cost of $85,000 plus benefits to taxpayers.
So we're also scratching our heads at how more than a million Missouri voters cast ballots last week for Republican auditor candidate Saundra McDowell. Despite early returns that had McDowell leading incumbent Democratic Auditor Nicole Galloway, thankfully McDowell didn't win.
And that can only be a good thing for Missouri taxpayers, who have been well served in a nonpartisan fashion by Galloway.
As for McDowell, this column doesn't have enough space for a detailed recounting of her financial troubles, but here's a partial rundown: She had court judgments ordering her to pay back money for furniture and more than $30,000 in unpaid rent. She had unpaid personal property taxes. Her wages as an assistant attorney general were actually garnished to pay a judgment.
Galloway hasn't been a statewide embarrassment as auditor. With all her financial baggage, McDowell would have been.
So especially after this year in Missouri government, what were voters thinking?
The easy explanation is that voters simply voted for the Republican, no matter her qualifications, in a year that turned out to be a "red wave."
But voters clearly did their homework, as seen with their vote for Amendment 2 to legalize medical marijuana and votes against Amendment 3 and Proposition C to do the same.
Voters showed with this vote that they paid attention to local newspaper coverage and the many editorial boards telling them to vote "yes" on one medical marijuana initiative but "no" on the others. And despite polls saying voters would approve all three, voters listened and averted a possible constitutional crisis.
So why did they see it as acceptable to vote for a financial watchdog who didn't pay taxes, abide by contracts or follow qualifications for the office?
It's a mystery that remains unsolved. But whether backed by Democrats or the GOP, it goes without saying that auditors should not have to be audited themselves.