Our Call: Auld acquaintance, auld lang syne, here's to 2019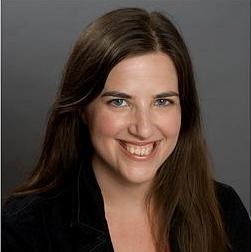 Editorial 
By Gloria Lloyd 
Happy New Year! Inspired by south county's third- and fourth-graders who submitted their New Year's resolutions to us, we thought we'd come up with our own hopes for 2019.
Elizabeth from Sappington Elementary wished, "My New Year's letter is going to be…. try not to fight with my annoying brothers! Because I always fight with them! It's getting so annoying!"
Sound familiar?
While those of us with siblings can all probably relate to Elizabeth's brother troubles, county government observers may notice a similarity too.
Like squabbling siblings, the back-and-forth bickering between the County Council and County Executive Steve Stenger seems to have no end in sight.
But there's no better time for a fresh start than the new year, and here's hoping that these two warring factions can come to a New Year's detente. Should auld acquaintance be forgot. Yes! Please?
It's a unique time in history, as south county had multiple governments suing each other in 2018.
Crestwood initiated a lawsuit against the Affton Fire Protection District over money, the County Council is suing County Executive Steve Stenger over multiple issues, and now the St. Louis Economic Development Partnership is suing for a judge to decide which is the actual Port Authority, the original one appointed by county executives or the "shadow" one newly appointed by council members.
Follow all that? Hopefully the messiest of these sagas were left in 2018, or in the English translation of "auld lang syne" — "old long since."
Our taxpayer-focused New Year's resolution would be for these officials to settle their battles out of court.
For auld lang syne, if nothing else.
St. Louis County has a new prosecutor in the new year with Wesley Bell, who soundly defeated popular longtime incumbent Robert McCulloch.
In what we'll take as a sign, Bell was set to be sworn in at the stroke of midnight Jan. 1. His victory was unthinkable, and here's hoping his tenure in office is just as astounding. Bell promises to decrease crime while saving taxpayers money, a dream we can get behind that will make national news if it happens.
But seas between us broad have roared/ Since auld lang syne.
And there's a hand my trusty friend!
And give me a hand o' thine!
And we'll take a right good-will draught, for auld lang syne.