Original World War II Tuskegee airman addresses Truman Elementary pupils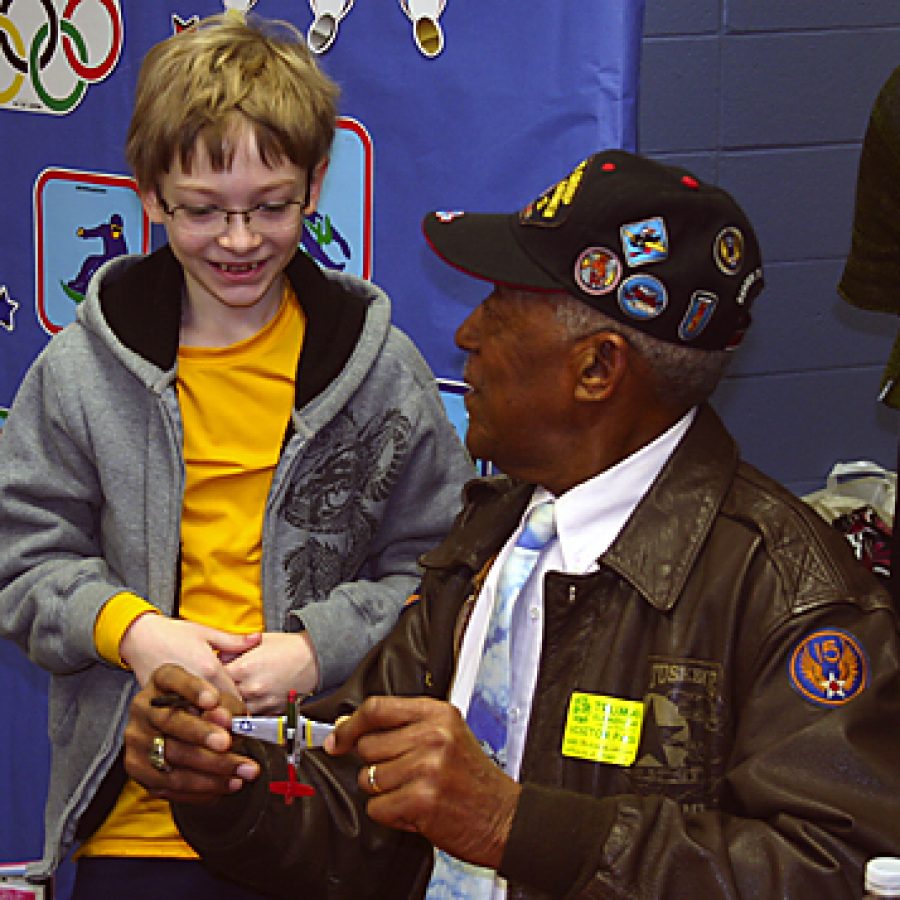 One of the original World War II Tuskegee Airmen last week addressed Truman Elementary School pupils, capping off a month of speakers and activities for pupils through teacher Deborah Nelson-Linck's Hands-On Black History Museum at the school.
George Watson Sr., 89, of New Jersey, volunteered for the U.S. Army in 1942.
After a short stay in Fort Dix, N.J., he was one of many sent to Tuskegee, Ala., as a member of the 96th and 523rd service groups and the 332nd Fighter Wing.
Watson was with the 332nd Fighter Wing when segregation ended in the Air Force, making him one of the first black airmen in the U.S. military. After 26 years of service, he retired from McGuire Air Force Base as an aircraft and missile electrician.
He is a lifetime recipient of the National Tuskegee Airmen Award and has written two books about his experiences.
At the event, Rep. Mike Leara, R-Concord, presented a proclamation to Watson.