Organization celebrates Chinese New Year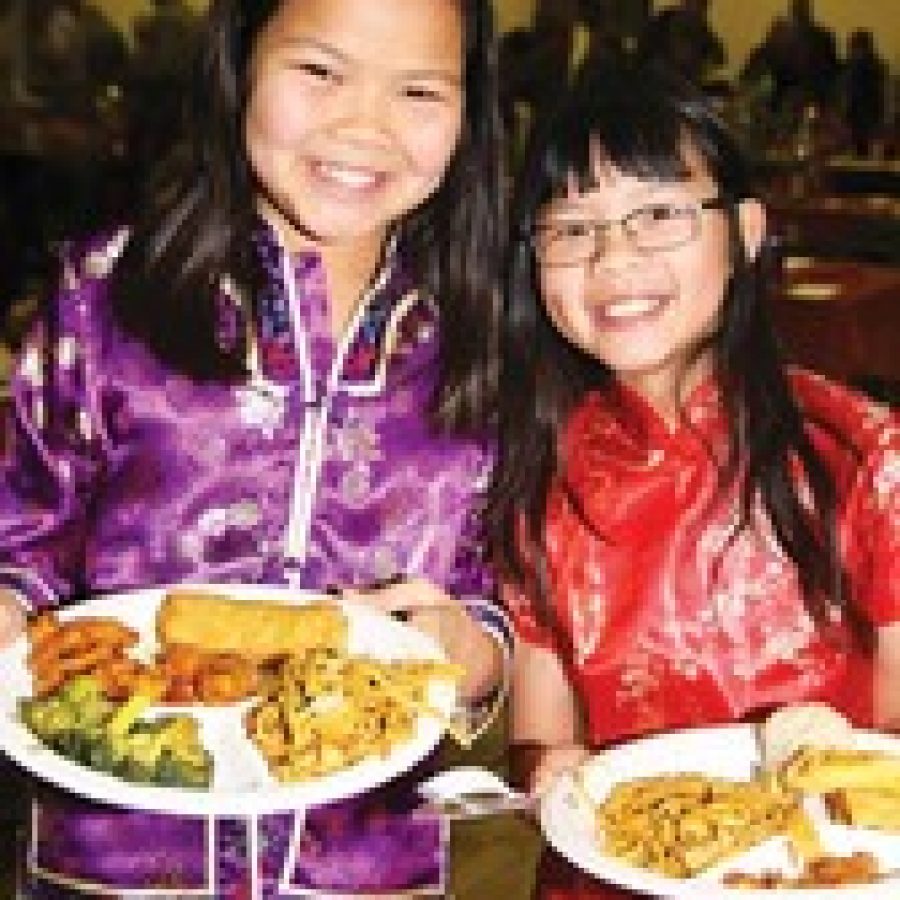 A total of 165 families and friends of the Families With Children From China-St. Louis organization recently gathered at the Crestwood Community Center in Whitecliff Park to celebrate the Chinese New Year.
Fifty families from the region are members of this national organization that works to provide Chinese culture experiences and foster social well-being in its member children, who were adopted from China, according to a news release.
Ame Krippner, of Crestwood, who serves as membership coordinator for the chapter, stated in the release, "We have been members since 2006 when we brought my daughter Megan home from the Guangxi Province. Being members has helped keep us in touch with my daughter's cultural roots, and our family has made many friends here."
Laura Mackinson, of Sunset Hills, added, "My daughter simply loves the FCC events, whether it's the New Year party, culture days, dumpling group or fall picnic. She sees a lot of her friends here. I think it's great to get together with others who share the same life experiences, and the kids just have a blast."
The celebration to welcome "The Year of the Horse" included entertainment by Babaloo and activities for the children, such as Chinese crafts and a lesson about drawing horses.
A catered Chinese buffet dinner was served, and parents and children spent the afternoon reconnecting and sharing adoption experiences, according to the release.
The event concluded with a lion dance performance by the Lunar New Year Festival and China Care Club organizations from Washington University.
For additional information about the organization, visit
.