Optimist Club selects Officer of the Year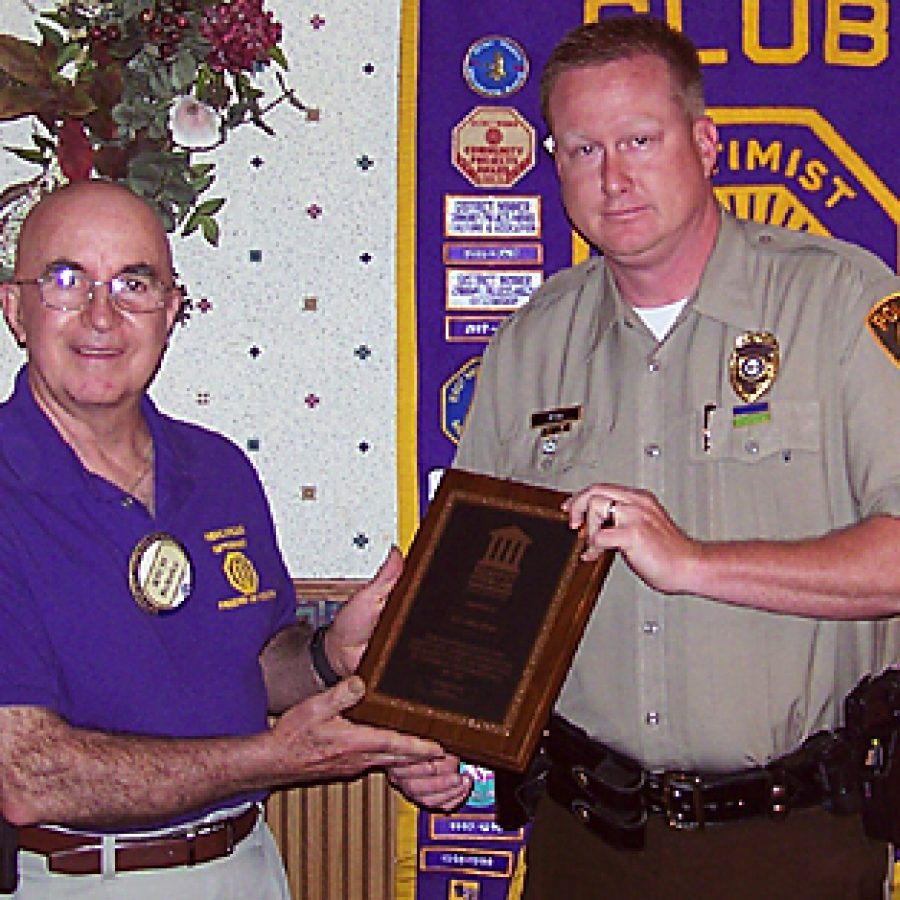 The Mehlville Optimist Club recently named Sgt. David Ryan of the St. Louis County Police Department the club's Officer of the Year.
Ryan was honored during the Optimist Club's recent Respect for Law program.
An 18-year veteran of the department, Ryan has served in the Affton Precinct, the Bureau of Drug Enforcement and the South County Precinct. He was promoted to sergeant in June 2001.
He currently serves as the neighborhood policing supervisor in the South County Precinct. Ryan's responsibilities include the supervision of three neighborhood policing officers, nine school resource officers, the precinct's juvenile officer, a detective and police aide, according to a news release.
Ryan also monitors the crime trends affecting the South County Precinct and along with the precinct's neighborhood policing officers, sets strategies for the officers riding the beats to reduce or eliminate these issues.
After a recent series of robberies, Ryan and the neighborhood policing officers recovered evidence, developed suspects, made arrests and obtained confessions, the release stated.