O'Leary casts deciding vote in favor of rental-license bill
Wasinger says bill may have 'unintended consequences'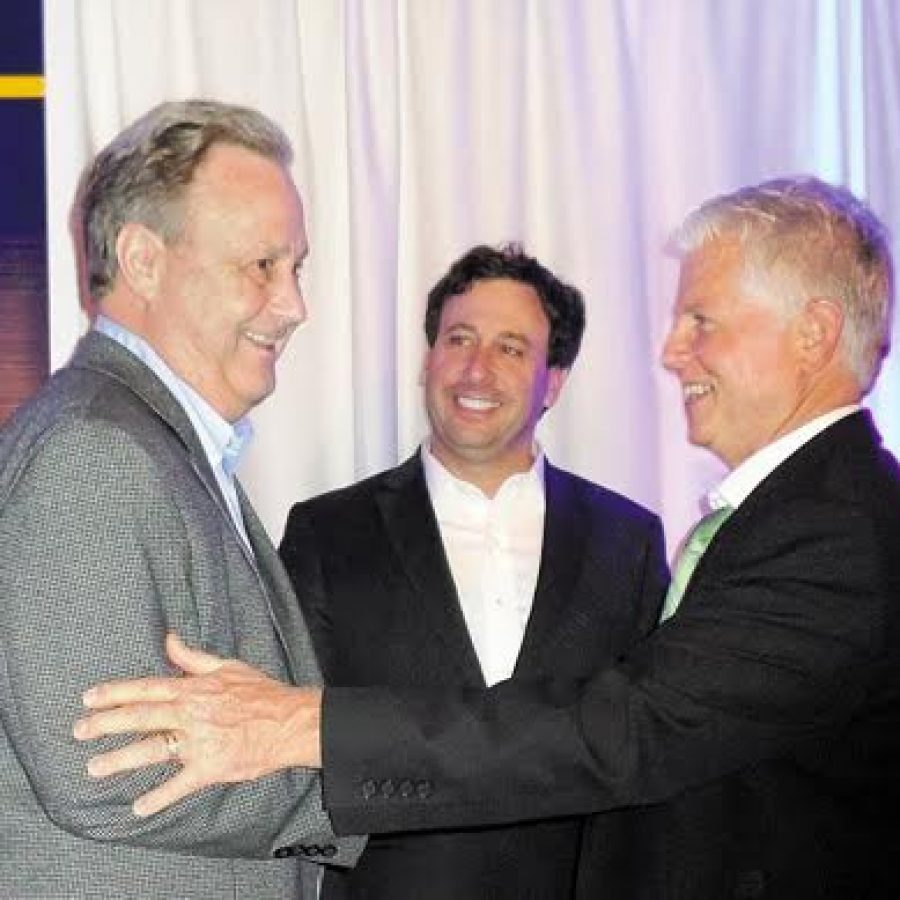 The County Council voted last week to approve legislation requiring county landlords to obtain rental licenses after weeks of wading through five bill versions, hours of angry public comments and multiple lawsuit threats.
Sixth District Councilman Kevin O'Leary, D-Oakville, cast the deciding vote, as the council narrowly approved the measure 4-3.
O'Leary and the Democratic alliance aligned with County Executive Steve Stenger supported it, with strong opposition from 1st District Councilwoman Hazel Erby, D-University City, 3rd District Councilwoman Colleen Wasinger, R-Town and Country, and 7th District Councilman Mark Harder, R-Ballwin.
The rental-license bill is spearheaded by 4th District County Councilman Mike O'Mara, D-Florissant, who hopes to target problem properties in his north county district, especially the unincorporated area of Glasgow Village, and says existing laws are not enough to do it.
During weeks of opposition from an unlikely alliance of landlords and fair-housing advocates, O'Mara revised the bill several times. But he refused to table it again after dropping it under the same opposition when he first brought it up last year. This time around, the county is under nationwide scrutiny in the wake of Ferguson, and the Arch City Defenders and other groups of public-interest attorneys vowed to sue the county if the bill passed.
In a rare appearance before the council at O'Mara's invitation, county Prosecuting Attorney Robert McCulloch told officials and residents Oct. 6 that the rental license would improve the county's housing stock.
Later that same meeting, O'Leary shocked observers when he unexpectedly voted to reject the license, the first time since he was elected in April that he broke ranks with O'Mara and Council Chairman Pat Dolan, D-Richmond Heights.
That night, the bill failed 4-3, with O'Mara, Dolan and 2nd District Councilman Sam Page, D-Creve Coeur, in favor.
"After listening to (citizens) for the last three weeks, I think everybody out there wants this bill to work," O'Leary said. "I think Mr. O'Mara and we want this bill to work. I don't know if it's there yet. I support our team up here, but with all the folks that have been speaking here in the last three weeks, I'm going to say 'no' to this."
Speakers at last week's meeting alluded to rumors that O'Mara and Stenger "Chicago-style strong-armed" O'Leary after that vote to demand he get back in line.
Harder, whose office is next to O'Leary's, told the Call he was even more disappointed in the outcome of the vote because it could have been defeated if O'Leary hadn't been "highly pressured to vote in the other direction last week and this week."
O'Leary told the Call that O'Mara and Stenger were taken by surprise and let him know about their concerns, but he later changed his mind on his own after consulting with County Counselor Peter Krane, who wrote the bill.
"Did they say something? Yes. Were they surprised? Yes, they were," O'Leary said. "Did they say what they thought? Yeah, they did. I also said what I thought, and that was pretty much it … Did I get in trouble? I guess I did to some extent, but I've been in trouble before. Everyone speaks their mind, and I think that's what they call democracy. So that's pretty much all it was."
Asked whether he was pressured or intimidated, O'Leary said, "I didn't take it that way. They wanted to know why, they wanted me to decide. I guess I caught them off guard — but it's all over and done with and they're treating me like a human being, so that's all I can ask for."
O'Mara and Stenger were unavailable for comment after last week's vote.
Of the discussion, O'Leary said, "It died down in a couple days, and that's when I agreed to go back and talk to Peter and learn a lot more about it and learn why he thinks that he improved it."
Last week, Krane echoed McCulloch's earlier assurances that the bill is legally sound and will hold up against lawsuits.
As for what south county residents think about the bill, O'Leary said it's difficult to tell because most of the feedback he received was from people outside the district, including some hate mail.
"I vote for what I think is right, and does that make everybody happy? Hell, no," O'Leary said.
Wasinger said she supports cracking down on problem properties, but believes it can be done through existing laws.
"This bill could have unintended consequences of hurting the very people Councilman O'Mara seeks to help, and may in fact increase the number of vacant properties than what we have today," she said.
Harder noted that he asked for a Committee of the Whole meeting on the bill, but O'Mara and Dolan denied the request.
"What does it say that so many groups who normally are on different sides of pressing issues are in fact unified against this bill? What does this say to the people of the county that their voices have been so cavalierly ignored?" Harder said. "What does it say that this has generated more outcry than any issue since Ferguson? … Due process, individual liberty, property rights and most of all, the will of the people, are the casualties here tonight. Are there not more pressing issues before our county? I believe that there are. As strongly as I can, I am voting no."
About the Writer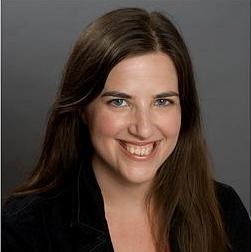 Gloria Lloyd, News Editor
Gloria is the editor of The Call. If you have any thoughts or suggestions for coverage, email her at glorialloyd@callnewspapers.com.