OHS students tutor younger ones in Spanish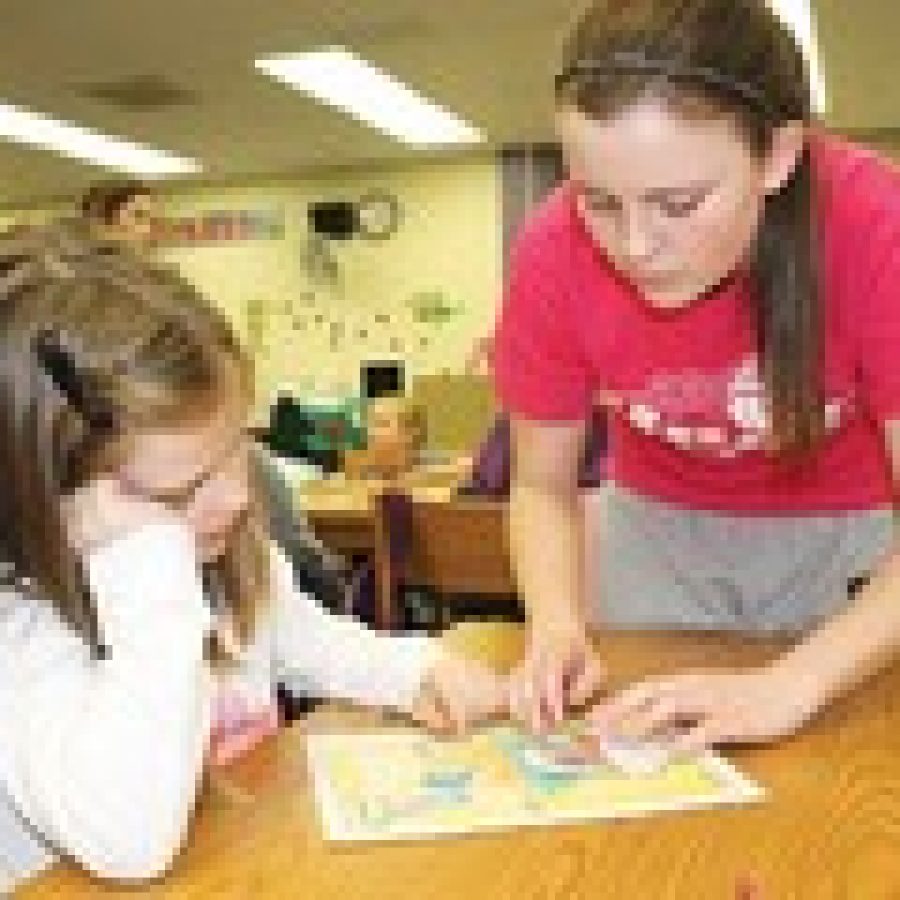 Members of the Oakville High School Spanish National Honor Society are volunteering their time and efforts to help younger students learn a foreign language.
They travel to Rogers Elementary School once a week after classes to help younger minds become fluent in Spanish, according to a district news release.
Rachel Todd is a kindergarten teacher at Rogers.
"Actually they approached us about having a Spanish Club here at Rogers," Todd stated in the release. "My kids in my class learn Spanish already during our normal day. So we put out the word for kindergarten through second-grade students here at Rogers and we got about 50 kids. We were really surprised at such a great response."
OHS senior Kaitlin Kendrick stated in the release, "We wanted to give back to people in our own district. Other clubs do stuff for the community, but we wanted to help an elementary school because we feel it's important to learn Spanish at a younger age. That's when you can retain more."
"We threw around a bunch of ideas for a volunteer service project in our Spanish Honor Society," OHS student Katie Cox stated. "And we just decided this would be a fun one for everybody to do."
OHS student Shannon Pace stated, "Basically it's part of our curriculum and we decided to do something to reach out to the community. Our Rogers kindergarteners have a teacher who has been working with them so they know Spanish. They've been studying it and they remember what they learned the week before. So that's all you can ask for."
Elise Thomas is another OHS Spanish NHS member who makes the trip to Rogers Elementary School.
"We do a service project every year for Spanish National Honor Society and this is what we chose for this year because we thought it would benefit the kids the most," Thomas stated. "I'm glad they're able to experience a different culture and get a little taste of what other people live like."