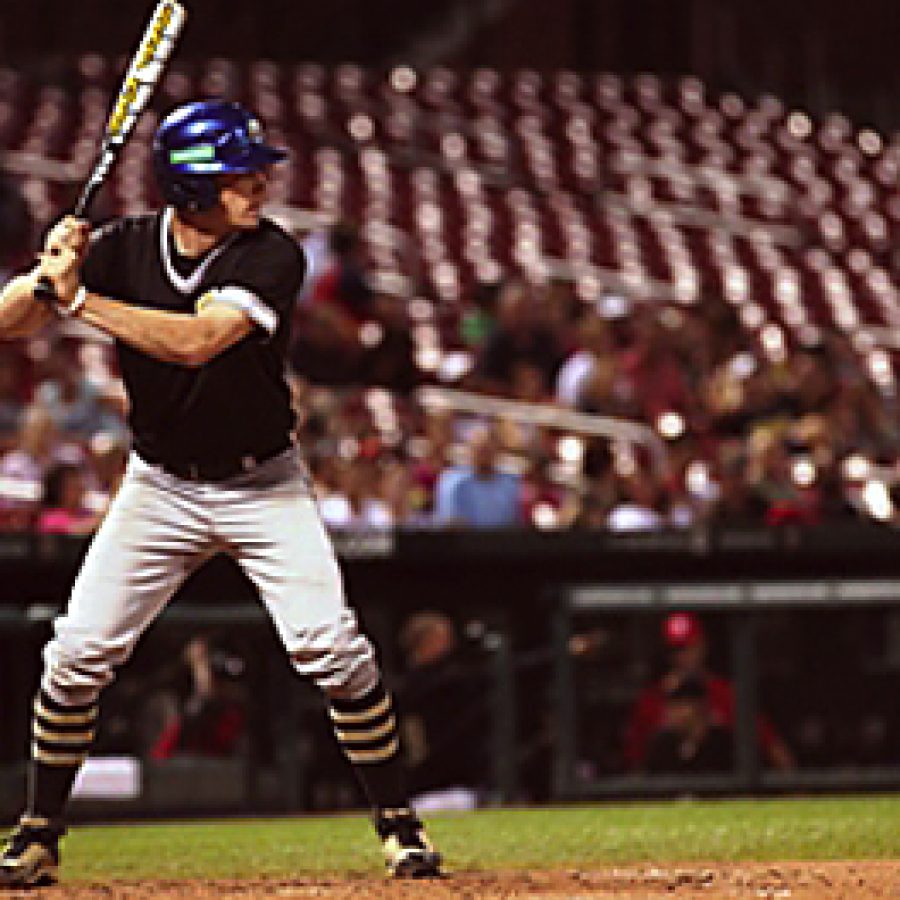 Oakville High School's Ryan Simmons was one of 33 graduating senior baseball players who participated in Delta Dental's SmilesLEAGUE Coaches' Choice High School All-Star Game June 27 at Busch Stadium.
The All-Star lineup featured players from public schools throughout St. Louis city and county. Athletes were selected by their school's coaching staff and randomly combined to form the "All-Star Blue Team" and the "All-Star Green Team."
Simmons played shortstop for the blue team, which won 6 to 4.
The blue team was coached by former St. Louis Cardinals third baseman Scott Cooper. The green team was coached by former Cardinals outfielder Kerry Robinson.
All ticket proceeds and donations will benefit Cardinals Care, Give Kids A Smile and the Delta Dental Health Theatre.