Oakville youth soars to rank of Eagle Scout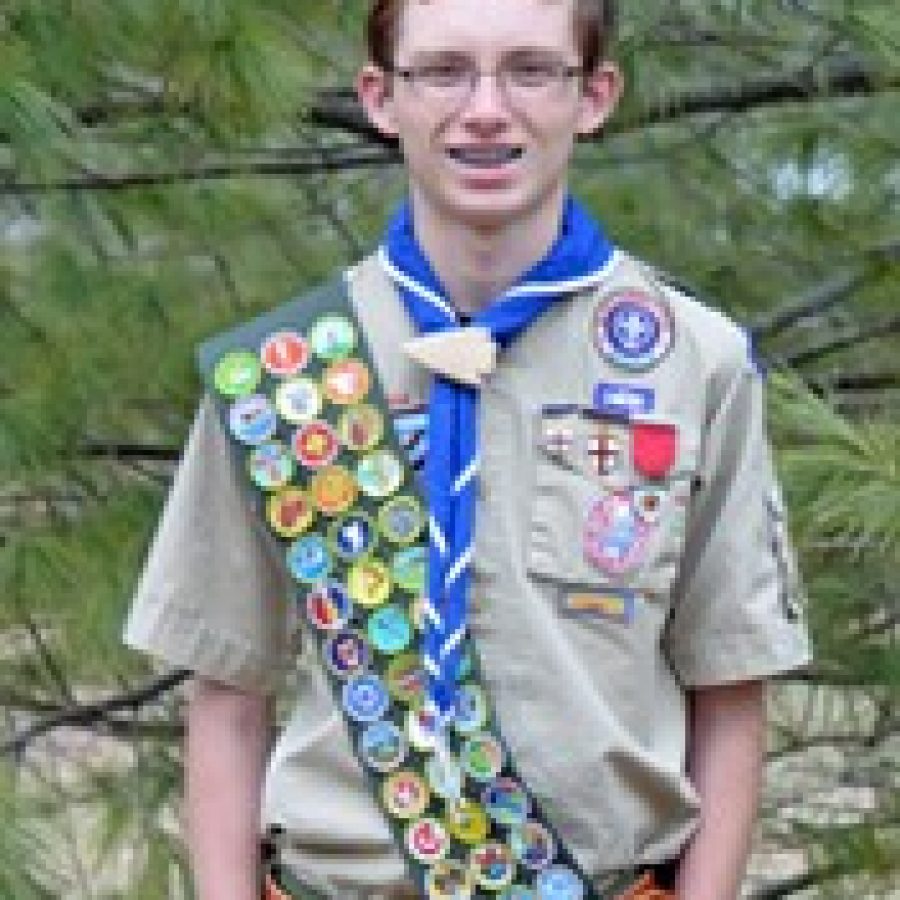 Family, friends and fellow Scouters recently gathered to recognize Joe Fritsche earning the rank of Eagle Scout.
Joe earned his Eagle Scout honor last year at the age of 14. He is a member of Boy Scout Troop 661 in Oakville, chartered out of Point Elementary School.
Joe joined Pack 661 as a Tiger Cub in 2005 and then completed the requirements of each rank, including Cub Scouts' highest award, the Arrow of Light.
Since crossing over into Boy Scouts, Joe earned 44 merit badges and multiple recognitions and awards, including the Nova-Math, the one-mile swim, and the God and Me, God and Family, God and Church religious awards.
Joe's fellow troop members elected him to the Order of the Arrow in 2011, and he sealed his membership in the brotherhood one year later.
Joe attended the National Youth Leadership Training's Pack and Paddle program and, at various points, served as the troop's assistant patrol leader, scribe and librarian. He also attended a whitewater rafting expedition on the New and Gauley Rivers in West Virginia and participated in back-country hiking and camping at Philmont Scout Ranch in New Mexico.
For Joe's Eagle project, he designed and planned the construction and installation of two shelving units for the youth room at Christ Memorial Lutheran Church in Affton.
He is a freshman at Oakville High School and is a member of the bowling and golf teams. Joe is the son of Eric and Gordana Fritsche of Oakville. His younger brother Parker currently is a Bear in Pack 661.