Oakville students, graduates earn AP honors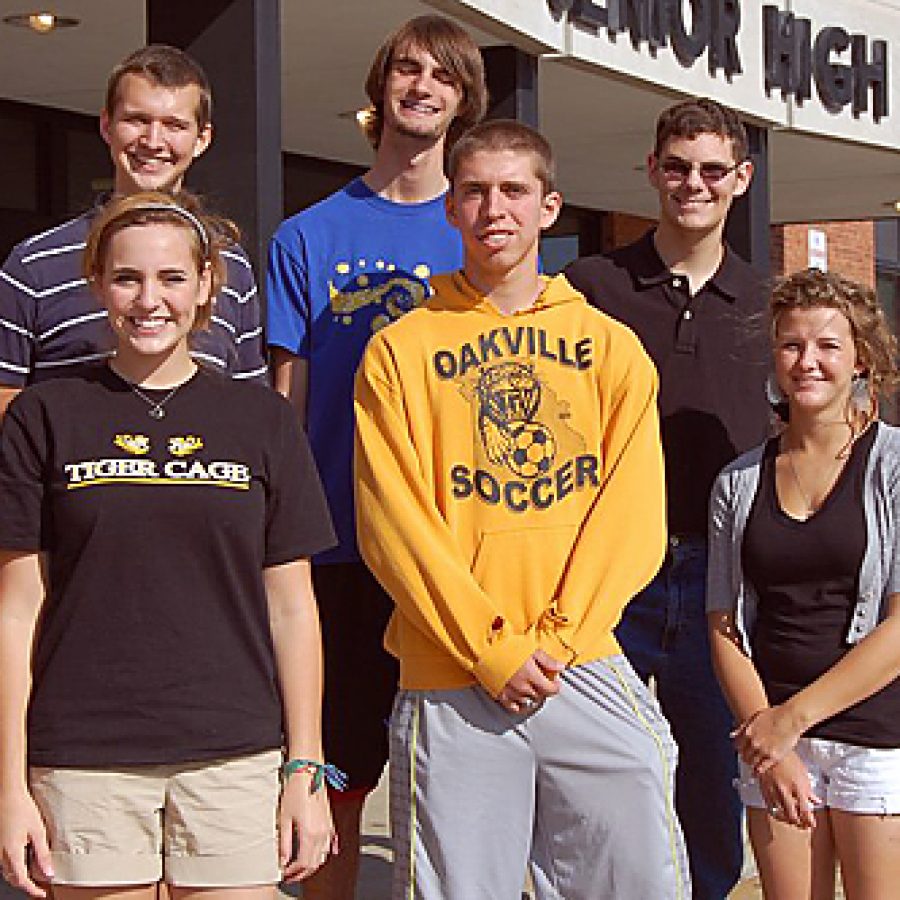 Thirteen Oakville Senior High School students and recent graduates have been recognized by the Advanced Placement Program for their outstanding scores on three or more AP exams.
AP Scholar Awards are presented to students who have demonstrated college-level achievement through AP courses and exams.
Five Oakville High seniors and five 2009 Oakville High graduates have been designated as AP Scholars for receiving grades of 3 or higher on a 5-point scale on three or more AP exams taken before May 2009.
One Oakville High senior and two 2009 graduates have achieved the award of AP Scholar with Honor, which is granted to students who receive an average of at least 3.25 on a 5-point scale on all AP exams taken besides scoring a 3 or higher on four or more of these exams.
"We have many students not only taking multiple AP tests, but scoring well on these tests," Oakville Senior High Principal Bill Scheffler stated in a district news release. "To have 13 students recognized is a testament to the outstanding work of our students and staff."
Students earning AP honors include:
• AP Scholars — James Ballard, senior; Ellen Chopin, senior; Cassi Greenlee, 2009 graduate; Kyle Hampton, senior; Lauren Hebert, 2009 graduate; Amy Meyer, senior; Colleen Schmittgens, 2009 graduate; Olivia Schornheuser, 2009 graduate; Daniel Stefanus, senior; and Travis Zimpfer, 2009 graduate.
• AP Scholars with Honor — David Harton, senior; Andrew Korte, 2009 graduate; and Casie Sambo, 2009 graduate.