Oakville Senior High's Goodin hopes to take All-Star play to college level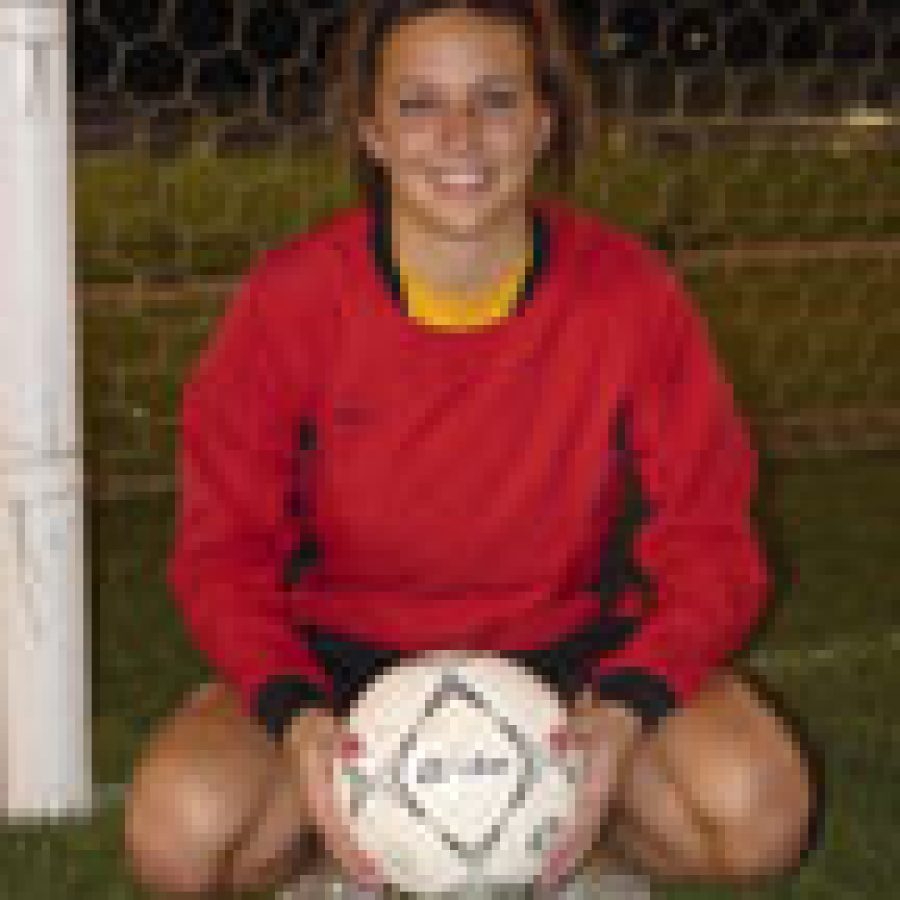 Although she's only a high school senior, Oakville Senior High School's Lindsey Goodin knows all about career changes.
In fact, Goodin's career change from playing in the midfield as a sophomore to giving an All-Star performance this year as the team's goalkeeper paid huge dividends for her and the Tigers.
"Last year, Lindsey stepped up and really made a difference in our season," Oakville head coach Dave Robben told the Call. "If it hadn't been for her stepping up the way she did when she did it, it would have been a different season."
In 2005, Goodin strung together a record of 12-5-1 overall with a 1.20 goals against average in her first year as goalkeeper for the black and gold. This season, she went 16-5-1 with a 0.826 goals-against average.
"She's a smart keeper," Robben said. "She's always in the right place at the right time and anticipates well."
Goodin believes that working with goalkeeping coach Joe Sanchez this season has made a significant difference in her game.
"He worked me really hard," Goodin said. "I think he made me step it up a bit and play."
Goodin's strong play this season has also put her in the Missouri Athletic Club's All-Star game, which is slated for June 16.
Unfortunately, Goodin and her Tigers were on the receiving end of a 5-0 season-ending loss against Fort Zumwalt West in the state quarterfinal Saturday.
The loss was particularly frustrating for the senior goaltender as she and Robben spent some time together after the game.
"Today was frustrating," Goodin said. "It's hard."
Upon graduating from Oakville, Goodin is planning on attending either Lewis and Clark Community College or St. Louis Community College–Forest Park with plans of playing soccer.
"I hope to play afterwards," Goodin said, "so to start out here for two years and get the swing of college."