Oakville Senior High girls' cross country team looks to put its best foot forward this year
Oakville High girls seeking to go the distance this year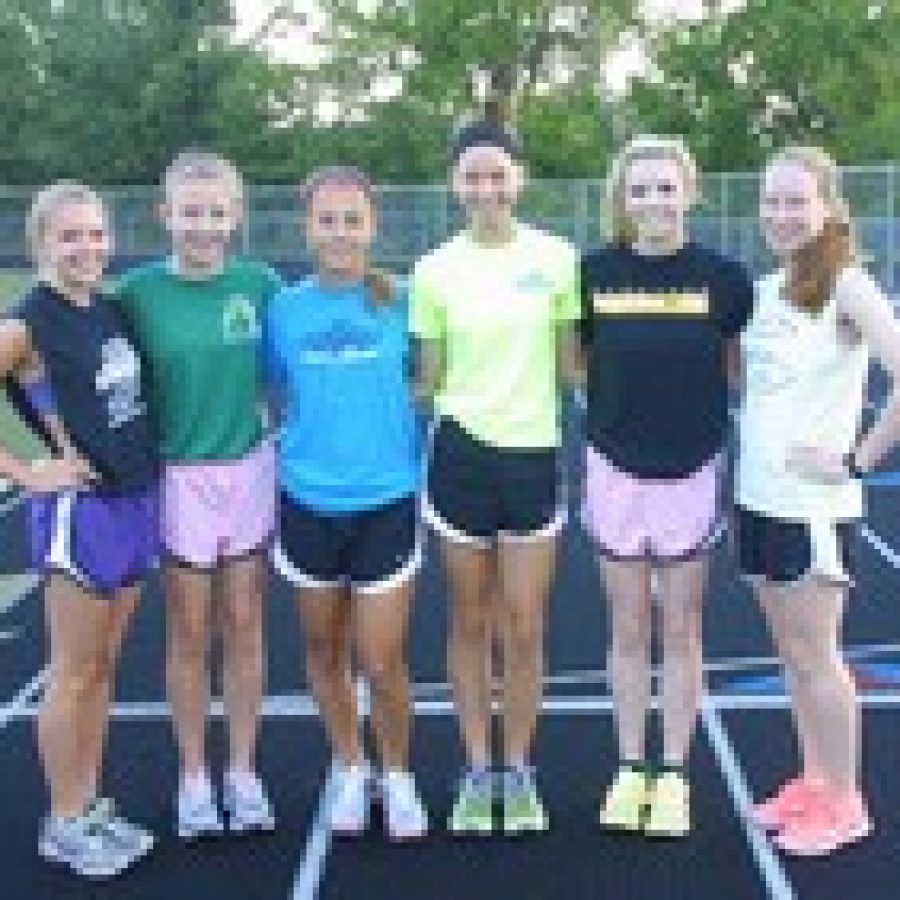 The Oakville Senior High School girls' cross country team has four returning runners — only one who went to state — on its team of seven for the fall season.
Head coach Emily Baker said the team is very young and some of the girls have never run cross country before. But she expects "big things" from junior state runner Melissa Brown.
"They're a really good group of kids, and we have one highly competitive runner, (Brown), that I hope will push the other (girls to) run, the younger ones especially … and they're a pretty close group. They're working extremely hard. I expect good things out of them."
Baker also hopes to get two more runners up to the varsity level — senior Caitlin Kennedy, who is returning for her fourth year and is the lone senior on the team, and junior Courtney Cox, who is in her first year of running.
Baker said she thinks the team has decreased since last season due to seniors graduating and the team currently having seven runners.
"I would say with loss of seniors (the team is) missing some leadership," Baker said. "However, I do expect Mel Brown and Caitlin Kennedy to step up in the leadership roles."
Seniors who graduated in the spring came back to run with the team during practice, Baker said, so that "friendship component is going to be missed."
Overall, Baker said she is looking forward to coaching the girls to do the best they can and encouraging new runners to stay with it.