Oakville Senior High baseball team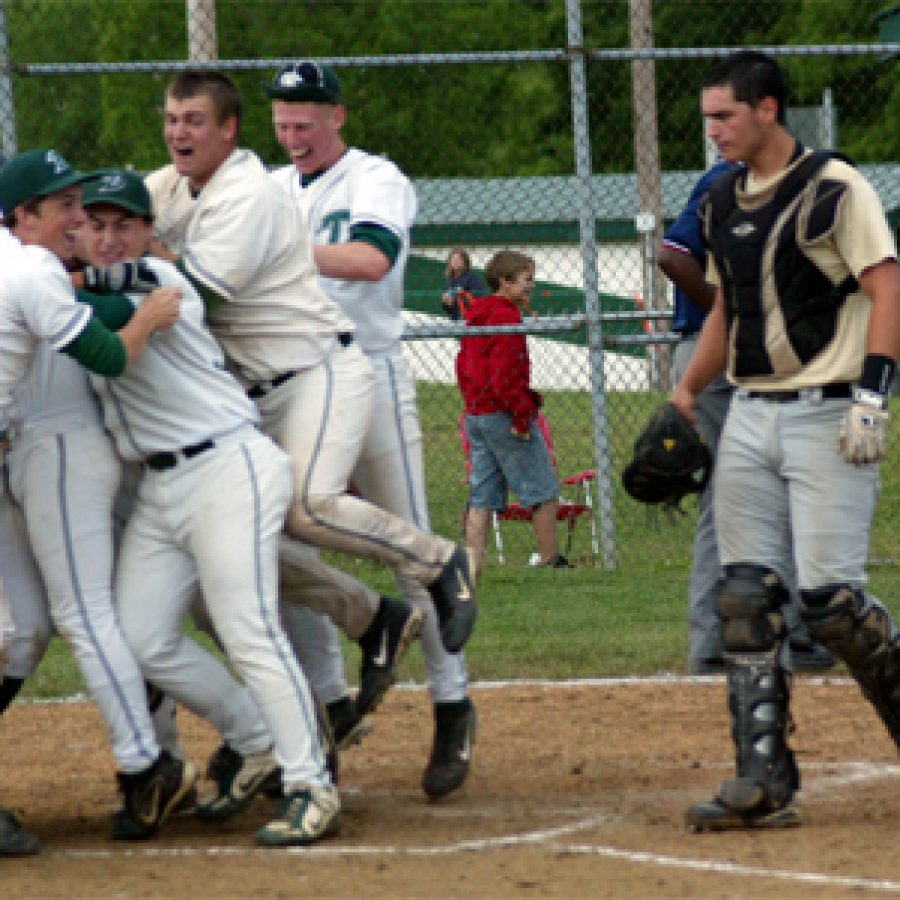 Despite winning a school record 26 games this season, the Oakville Senior High School baseball team's dream of a state championship came to a painful end last week when the Tigers dropped a 2-1 decision to De Soto in the Class 4 state quarterfinal.
The Tigers (26-4, 6-2 Suburban West) managed just four hits against De Soto starting pitcher Kaileb Armbruster in the May 28 outing. The senior hurler threw a complete game of seven innings and gave up just one walk while striking out three.
"You've got to give credit to Armbruster," Oakville head coach Rich Sturm said. "He threw a lot of off-speed stuff and kept us off the scoreboard."
Oakville had scored a total of 294 runs this season, but the Tigers' lone run of the game came in the third inning when Drew Stanton scored from third base on a wild pitch by Armbruster.
"We only had four hits and no runs batted in for the entire game," Sturm said. "It was by far our worst offensive performance of the season."
Oakville starting pitcher Ryan Daniels gave up just two runs on three hits in 62⁄3 innings. Daniels walked one batter and struck out five in his first loss of the season. He finished the season with a 6-1 record and a 2.29 ERA.
"Ryan dominated them for most of the game," Sturm said. "The thing that was most impressive about Ryan in that game was his velocity. He'll be back next year and is going to be our ace for sure."
Despite the loss for the Tigers, several re-cords were set during the 2009 season.
Besides Oakville's school record of 26 wins, the Tigers hit a record-breaking 42 home runs. Oakville's sectional win over Marquette actually was the school's first sectional championship since 1989 when Sturm was a junior and played shortstop.
"This senior class was 46-10 over the past two years and they won back-to-back district championships, which isn't too shabby," Sturm said. "There's never been a senior class that's won as much as they have."