Oakville parent accused of stealing funds from booster club
Suspect placed on leave from job as community college controller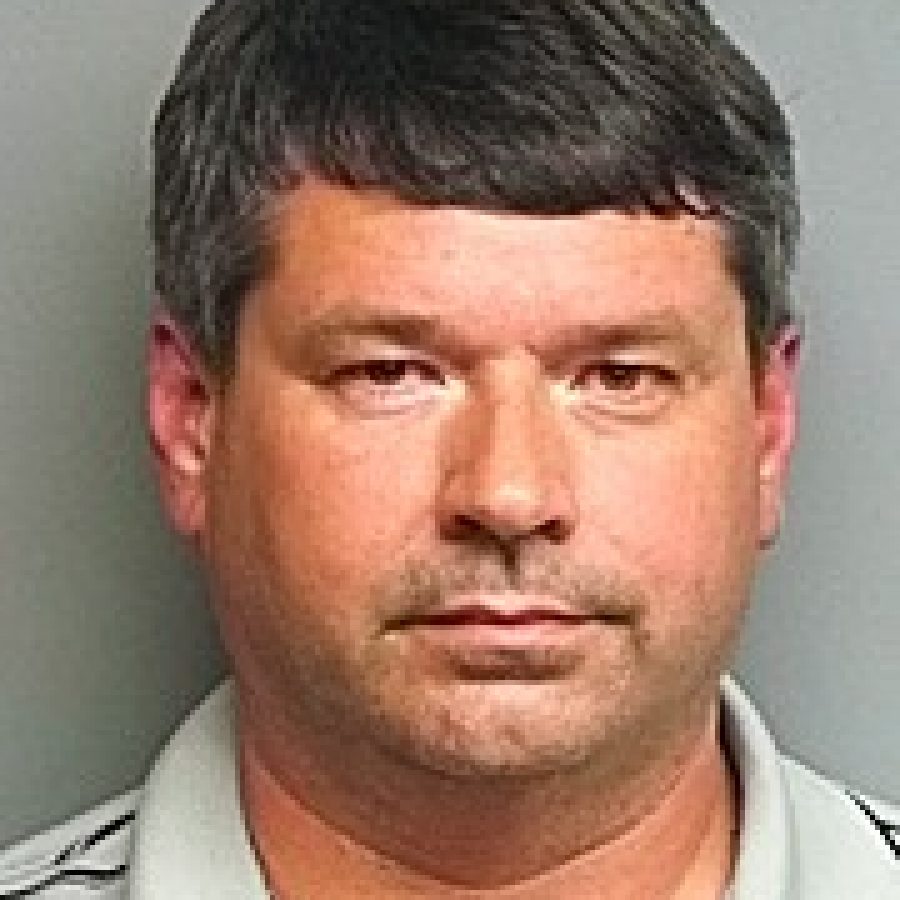 An Oakville Senior High School parent and St. Louis Community College controller was charged Wednesday with felony theft for allegedly stealing more than $11,000 from the Oakville High soccer team's booster club account, which he oversaw.
Kevin Tate, 47, 5532 Windford Drive, Oakville — who usually goes by his middle name Scott — was in charge of the Oakville High School girls' and boys' soccer teams' joint booster club bank account. Tate is accused of wiping out the account from August 2012 to May 2014 by writing checks to himself totaling $11,475, until the account was in the red, according to a probable cause statement by the St. Louis County Police Department.
Police list Oakville High School as the scene of the crime. However, booster clubs are private organizations, operated by parents, that are entirely separate from the Mehlville School District and from taxpayer funds, Board of Education President Ron Fedorchak told the Call. Unlike some of the other parent booster clubs, the soccer booster club did not list the high school as its address or house its paperwork at the school, Oakville High Activities and Athletic Director Becky Czuppon told the Call.
In light of the alleged theft, the school board may look into the possibility of helping parents who want the district to oversee their money, Fedorchak noted.
"They coordinate the booster clubs themselves, they fundraise themselves and they really are completely independent from the district, so we don't have any control — it's not our money," Mehlville Director of Communications and Public Relations John Wolff told the Call.
Oakville resident Tate is a certified public accountant, or CPA, with many years of experience overseeing the finances at public schools throughout the region, including St. Louis Community College, or STLCC, and the Rockwood School District.
Tate is on paid administrative leave from his job as a controller at St. Louis Community College as of this morning — Friday — pending further investigation, said Dave Kimack, director of public information and marketing at STLCC. Tate's annual salary is $113,300.
Tate's first court date on the felony charge is set for October.
Kimack could not give the Call any information on what might lead STLCC to dismiss Tate as an employee.
"There are too many scenarios to go through at this time, but we will work with authorities if needed," he said.
STLCC is undergoing an annual audit right now and has asked its auditors "to look at any and all financial activity" for any signs that anything is off, Kimack told the Call.
Before Tate took his current position as a controller at STLCC last year, he was the chief financial officer at Education Plus, formerly known as Cooperating School Districts, since June 2012 and was the director of finance at Rockwood for three years, from July 2009 to June 2012, according to Tate's LinkedIn page.
At Rockwood, Tate was in charge of the district's budget, financial statements and business staff. He also managed Rockwood's insurance and retirement plans, according to a news release announcing his hiring at Education Plus.
After Tate left his position at Rockwood, the district was the subject of a state audit, which found fault with the way the district had been awarding construction contracts.
Independent charter school network St. Louis Language Immersion Schools released a statement Friday that Tate had served as the schools' director of finance for six weeks last year, but he never had access to the schools' bank accounts.
Before working for schools, Tate was the audit manager at CHAN Healthcare Auditors from August 2004 to June 2009, after serving as business director at Cardinal Health from October 1996 to September 2004, as a senior auditor at Commerce Bank from February 1992 to July 1996 and as a staff auditor at KPMG from June 1989 to October 1991.
The theft was noticed last spring by a fellow Oakville High soccer parent who oversaw the joint account in the spring for the girls' soccer team, while Tate controlled the account in the fall for the boys' soccer team. The girls' soccer parent went to make a deposit in the account and found out the account had a negative balance, according to police. A later investigation by police found that merchants that the soccer team had purchased merchandise from said they had never been paid.
The district has recommended guidelines for parent booster groups, which do not line up with the police account of what happened with Tate and the soccer booster account. Although the district recommends placing a parent with a business background in charge and having at least two parents in charge, the district also recommends that the two or more account managers reconcile the account each month, signing and dating to show that the account is in line.
Although in Czuppon's 14-year tenure with the district no similar theft has ever been alleged in parent booster clubs, the alleged soccer booster club theft will likely negatively impact parent fundraising for team sports in the district, Czuppon said.
"I think each program's going to have to work to communicate and ensure where the money's going and how it's being accounted for and what they're going to do with it," she said.
Although the district can make suggestions to booster clubs to follow, like its recommended guidelines, whether parents choose to follow that outline or not is up to them, she added.
"While it's sad to say, we're really two separate entities — and when you're not in charge of something, you're not in charge of something," Czuppon said.
Complaints from Mehlville parents that the district does not provide enough money to fund its athletics teams and instead leaves the job in the hands of parents and booster clubs led the school board to deficit spend an extra $60,000 for high school sports in its $110 million budget this year, split evenly between the two high schools.
In one example given to the board by Mehlville High School parent volunteer Bob Franey during budget discussions earlier this year, Franey said that the Mehlville High baseball team does not receive enough money from the district each year to purchase enough baseballs to last the season.
Instead of receiving financial support from the district, parents at Oakville High and Mehlville High raise tens of thousands of dollars to pay for baseballs, extra coaches and anything else that the sports teams need above and beyond what is paid for by the district, he said.