Oakville native runs to raise funds for cystic fibrosis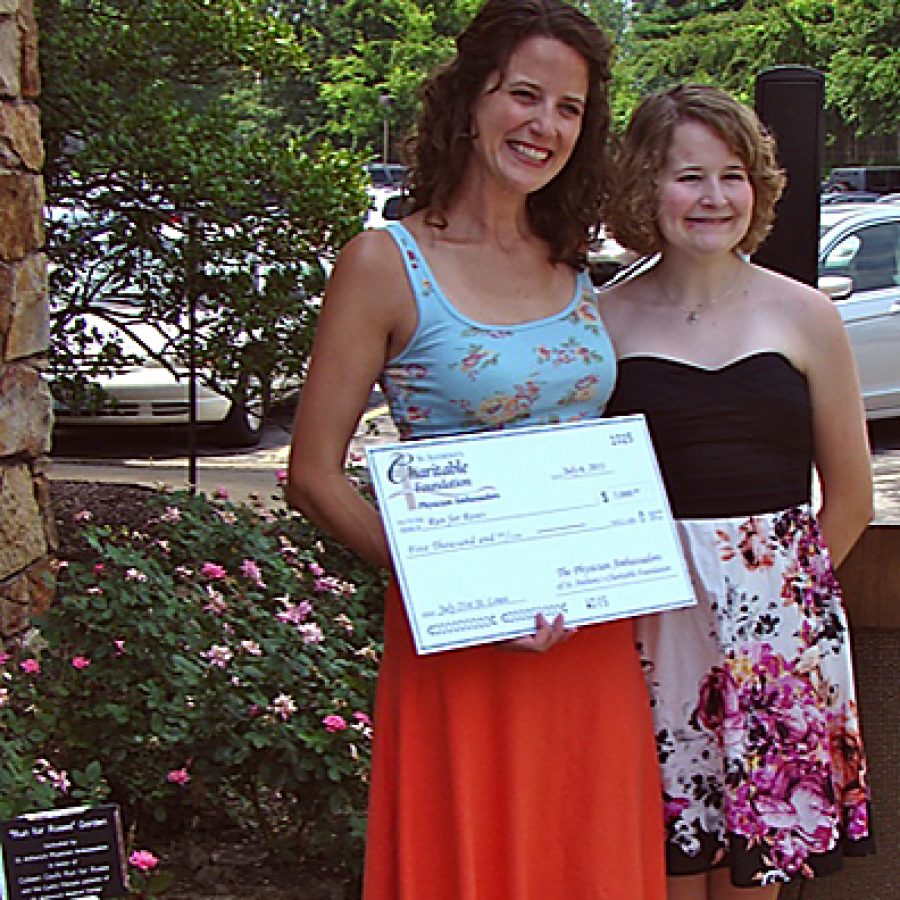 The Physician Ambassadors of the St. Anthony's Medical Center Charitable Foundation recently presented a check and dedicated a rose garden in honor of Run for Roses, a one-woman, 65-day run from St. Louis to New York City to raise money for the Cystic Fibrosis Foundation.
The new "Run for Roses" Garden is located at the Hyland Education and Training Center on the medical center campus.
Oakville native Colleen Caul, running in honor of her sister, Katie Rose, will depart from St. Louis on July 21 and arrive in New York City on Sept. 23. Throughout her 1,000-mile journey, Colleen will make stops in multiple cities to raise funds and spread awareness by sharing her story of growing up in a family living with cystic fibrosis. She also hopes to hear cystic fibrosis stories from people she meets along the way.
Run for Roses eventually will be developed into a documentary along with a compilation of stories from families living with cystic fibrosis.
The Physician Ambassadors are sponsors of the upcoming Run for Roses St. Louis kickoff. The group funds the needs of the St. Anthony's Hospice programs in addition to presenting community health and outreach grants that provide individuals in need important health information and access to healthy living opportunities.
For more information on Run for Roses, including how to get involved, visit
.