Oakville Middle School students' musical talents impress 60plus members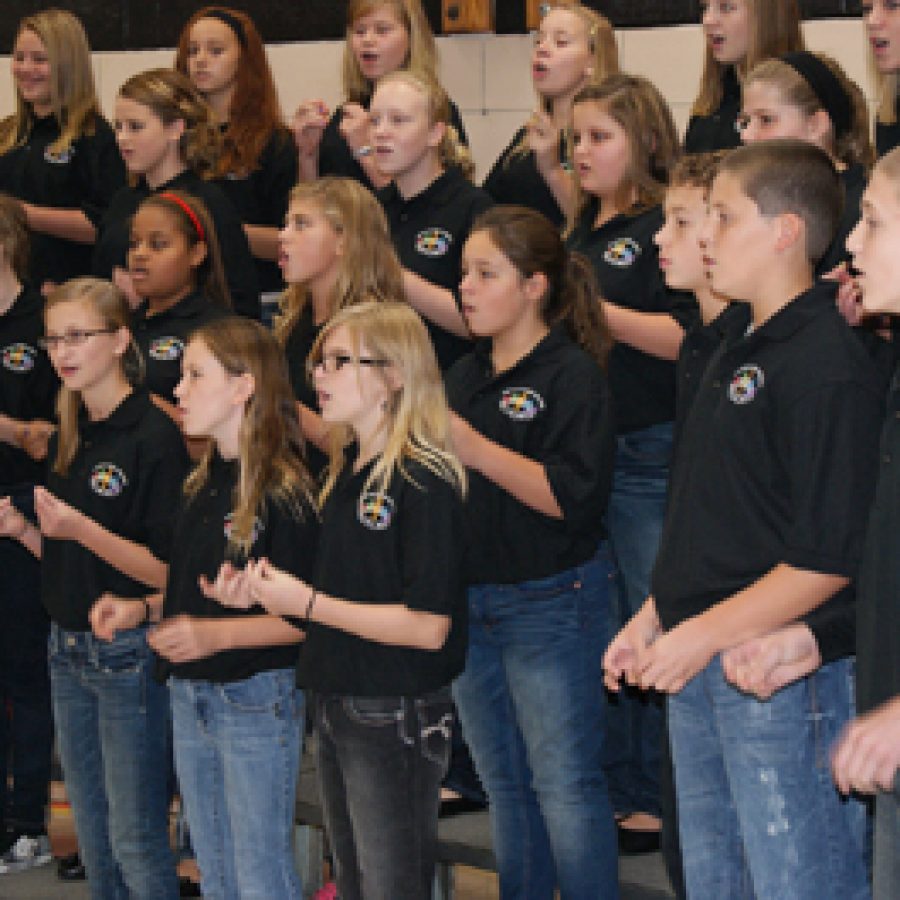 Nearly 130 members of the Mehlville School District's 60plus Club enjoyed the musical entertainment of the Oakville Middle School band and choir students during the District's fall 60plus event, "Septemberfest," held at OMS on Wednesday, Sept. 21.
Following the student musical performances, attendees took a trip back in time as they viewed a slideshow of photos from the past 50 years at OMS. The school will celebrate its 50th anniversary this spring.
Septemberfest attendees also enjoyed meeting the members of the school's National Junior Honor Society, who welcomed guests to the event and served them a light breakfast. NJHS President Marissa Gassner led 60plus members in a rousing game of trivia to conclude the event.
The District's next 60plus event will take place from 11 a.m. to 12:30 p.m. Wednesday, Dec. 7, at Hagemann Elementary. Mehlville residents 60 years of age or older can obtain a 60plus Gold Card by calling the Communications Department at (314) 467-5153. The 60plus Gold Card provides residents with access to Mehlville School District home sporting events, musical and theatre performances, and four 60plus events each year at no cost.