Oakville man wins second Emmy Award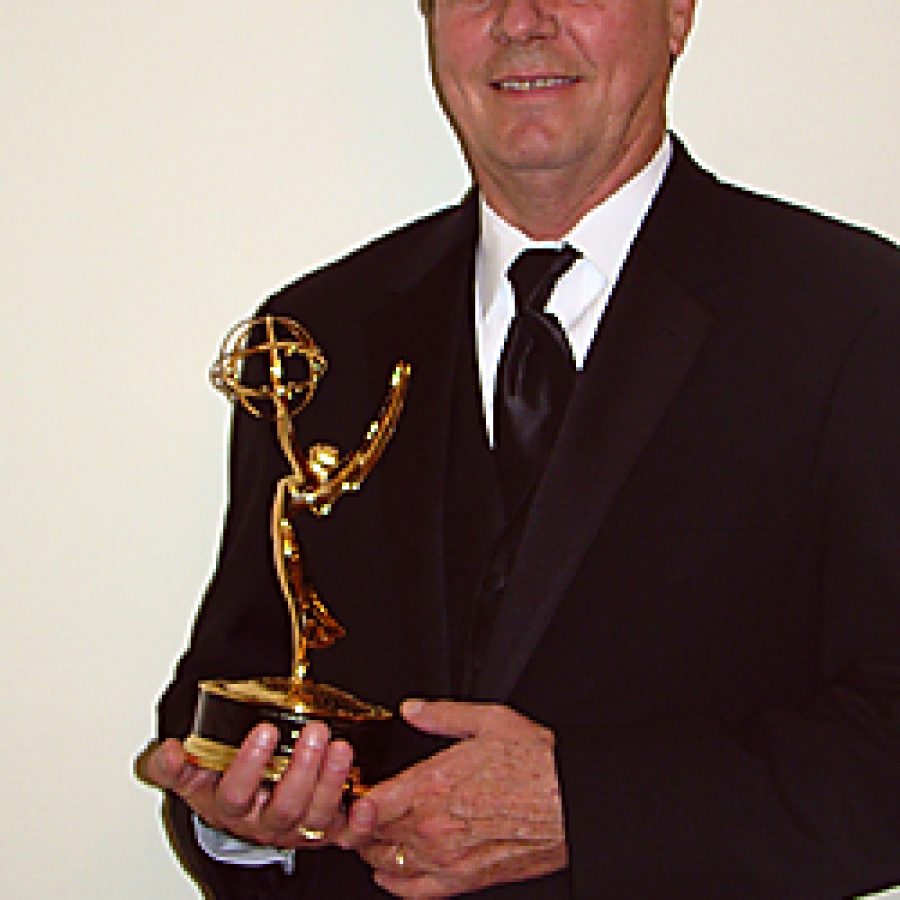 A local cameraman last week won his second Emmy Award for breaking news coverage.
Robert Hughes of Oakville received an Emmy Award in the "Spot News" category at the 34th Annual Mid-America Emmy Awards ceremony on Oct. 9 in St. Louis.
Hughes, who has been employed at KTVI Channel 2 for 22 years, won the award for his footage of a home invasion that occurred Oct. 5, 2009, in Soulard.
His footage, along with the story by KTVI reporter Shirley Washington, recently won the annual Missouri Broadcasters Award for "Spot News" and was submitted in this year's Mid-America Emmy Awards, where it competed against other entries from around the region.
Hughes won his first Emmy Award in 1992 for footage of KSDK Channel 5 traffic reporter Allen Barklage using his helicopter to rescue a man who had jumped off the Poplar Street Bridge in St. Louis.
Hughes and his wife, Mary, have two daughters, Margo and Julie.