Oakville man charged with murder for shooting alleged motorcycle thief on 4th of July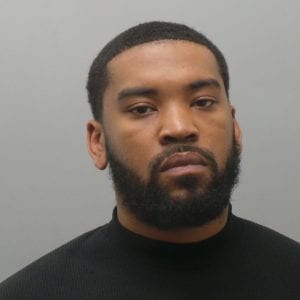 An Oakville man was charged with murder Friday for allegedly shooting and killing a man in the early morning hours of July 4 who tried to steal a motorcycle and was later found shot lying along Lemay Ferry Road.
Neville Wright, 28, of the 4900 block of Clayridge Drive in Oakville, 63129, was charged with one count of second-degree murder, one count of armed criminal action and one count of discharging or shooting a firearm at or from a motor vehicle, county prosecutors said.
He is being held on $500,000 cash-only bond.
An officer from the South County Precinct of the St. Louis County Police Department found the victim, Thomas Hearst Jr., 31, of the 500 block of Apex Avenue, St. Louis, 63136, lying alongside a car around 3 a.m. Wednesday in the 4800 block of Lemay Ferry Road. He appeared to have been in a crash. Hearst was taken to a hospital, where emergency-room staff said he appeared to have been shot.
Police said in the probable-cause statement that Hearst and a passenger went to an apartment complex "with hope of stealing a motorcycle." They tried to steal the motorcycle on July 3, but got interrupted by the owner and had trouble getting the motorcycle on the truck.
They went back the next night and tried again to steal the motorcycle. The motorcycle's owner and the suspect confronted the thieves, police said. The suspect and owner got in their car and followed the thieves, who were in a black pickup truck, as they turned down a no-outlet street. Police say that Wright got out of his car and walked toward the truck, firing one shot in the air as a warning.
As Hearst tried to get away, Wright fired a shot "straight through" the truck's front window, police said. The truck kept driving, and Wright continued to shoot at the truck.
Hearst later died of a gunshot wound, police said.
Wright's given address of the Vineyard Apartments is near the location where the police officer found Hearst along the road.
Detectives from the county Police Department's Bureau of Crimes Against Persons are conducting the investigation.