Oakville Legion slips past Lemay, 7-6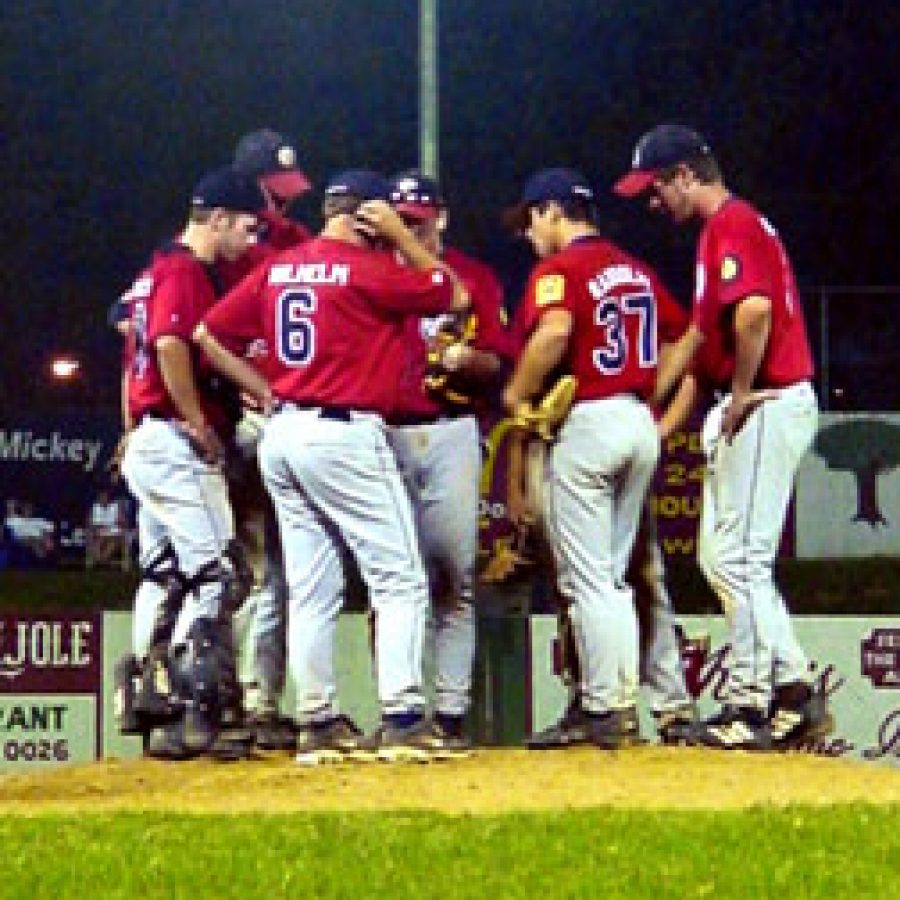 At first, the losing streak was a monkey on its back.
Before the team knew it, that monkey seemed like a 400-pound gorilla.
Nonetheless, the Oakville American Legion baseball team is glad that its eight-game losing streak now is finished after a nail-biting 7-6 win over Lemay Sunday, June 27.
"It was getting to the point where we had to win," Oakville head coach Mike Wilhelm told the Call.
"We had an eight-game losing streak going and we were playing Lemay, which we have a good rivalry going. We knew we had to come out and play."
Oakville (10-11) threw one of its best pitchers on the mound in Brian Randolph, who went eight innings pitched, in which he gave up five runs.
"We knew that he (Randolph) was going to have to pitch well," Wilhelm said.
"We had lost seven league games in a row and that just absolutely killed us. We don't have that many league games left, so we pretty much have to win every one of them if we want to have a decent seed come districts."
Casey Turner came in to relieve Randolph in the eighth and that's when the game became interesting for both teams.
Oakville found itself up 6-4 going into the bottom of the eighth inning. Lemay tied the score 6-6, which put pressure on Oakville to win the game in the ninth inning.
"It was a close game the entire time," Wilhelm said. "I told one of my players right before the eighth inning started that just because of our luck recently, I guarantee that this inning was going to be interesting."
Sparking the Oakville offense was first baseman Kevin Bruch, who hammered out a solo home run in the second inning and a grand-slam home run in the third. Third baseman Casey Jones also soloed a shot beyond the fences in the second inning for Oakville.
This weekend, Oakville plays in the Anheuser-Busch tournament, which is being played at Heine Meine field.
"There's going to be some tough teams in the tournament," Wilhelm said. "We tend to play tough every year in this tournament. I think the the last couple of years, we've placed third and it always seems like we're having to play Anheuser-Busch too."
Oakville opens up the tournament at 9:30 a.m. Friday, July 2, against House Springs.