Oakville IT students earn A+ certification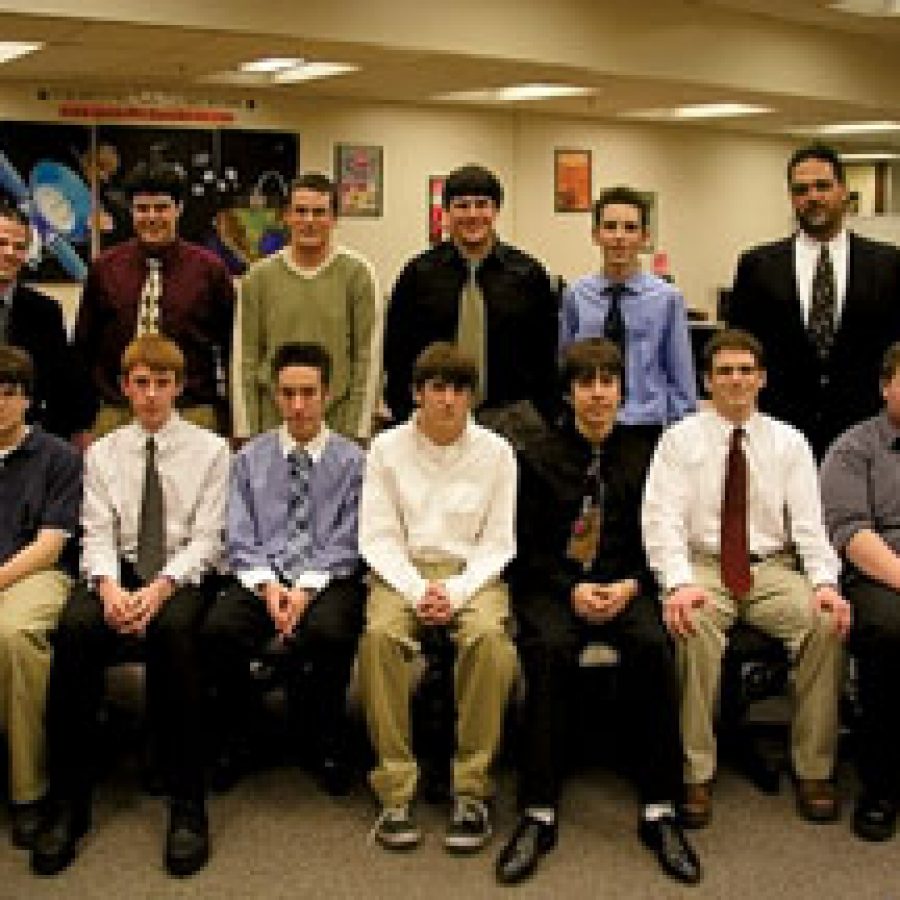 Teacher Tracy Gibson recently conducted a mini commencement exercise at Oakville Senior High School.
Gibson organized the event to pay tribute to the 11 students in his A+ Computer Repair class who successfully completed the CompTIA A+ certification exam.
The A+ Computer Repair class is part of the new Information Technology Academy being offered at Oakville High and Mehlville High.
Having earned the industry-recognized A+ certification, Gibson's students now have an opportunity to earn more money in the business world, according to a school district news release.
The students also have enrolled in the second IT Academy course offered at Oakville, Network+ Certification, and will take the CompTIA Network+ exam upon completing the course.
Plans are under way to add a Server+ Certification course to the IT Academy in the future.
Assisting Gibson with the A+ Certification celebration were IT Academy teacher Mark Young, Assistant Principal Brian Lane and Principal Eric Knost.
Also on hand to help distribute the certificates were a pair of Mehlville High IT Academy teachers, Bill Biggar and Bob Schimmel.