Oakville High students learning firsthand just what it takes to operate a business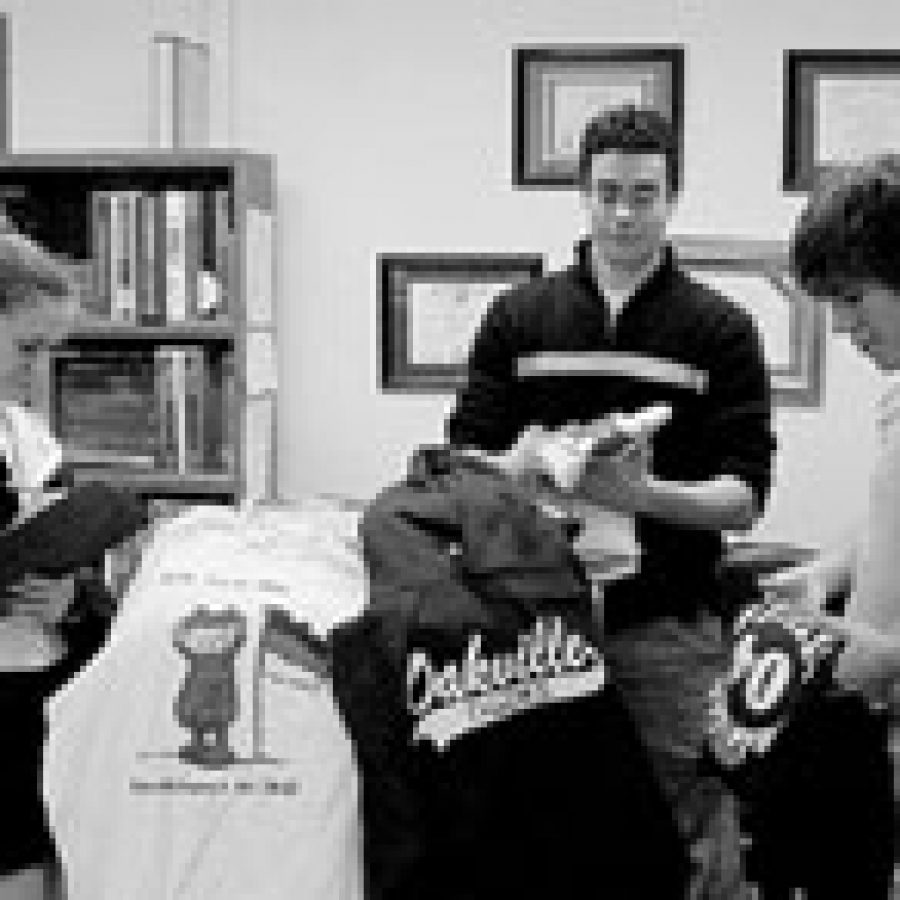 Oakville Senior High School sports teams, clubs and groups never have to leave their school building to shop for custom T-shirts.
Thanks to the efforts of Mike Howard's DECA class students, the "Tiger T's" business is up and running at Oakville this year, according to a Mehlville School District news release.
"Tiger T's" is a student-led business enterprise that specializes in creating custom T-shirts and apparel for Oakville High School clubs and teams. The "Tiger T's" business allows DECA students to gain firsthand experiences in the business world. The DECA students are challenged to use the business and marketing skills they have been taught to successfully market and operate their "Tiger T's" empire.
The idea for "Tiger T's" was developed during the 2002-2003 school year by Howard's DECA students. Those students wrote the business plan that this year's DECA students are putting into action.
"This is a very exciting endeavor," Howard stated in the release. "'Tiger T's' serves as a learning lab for my students. It's totally curriculum based, with the students applying classroom concepts to managing the company. They are truly learning how the business process works."
The "Tiger T's" business hopes to expand next school year to offer standard Oakville High logo apparel besides the customized T-shirts, hooded sweat shirts and baseball style shirts being sold this year. The DECA students also hope to find ways to involve other student groups in their business endeavors in the future.
More information about "Tiger T's" can be obtained by calling a student sales consultant at 467-7071.