Oakville High students capture regional WorldQuest Competition, now advance to nationals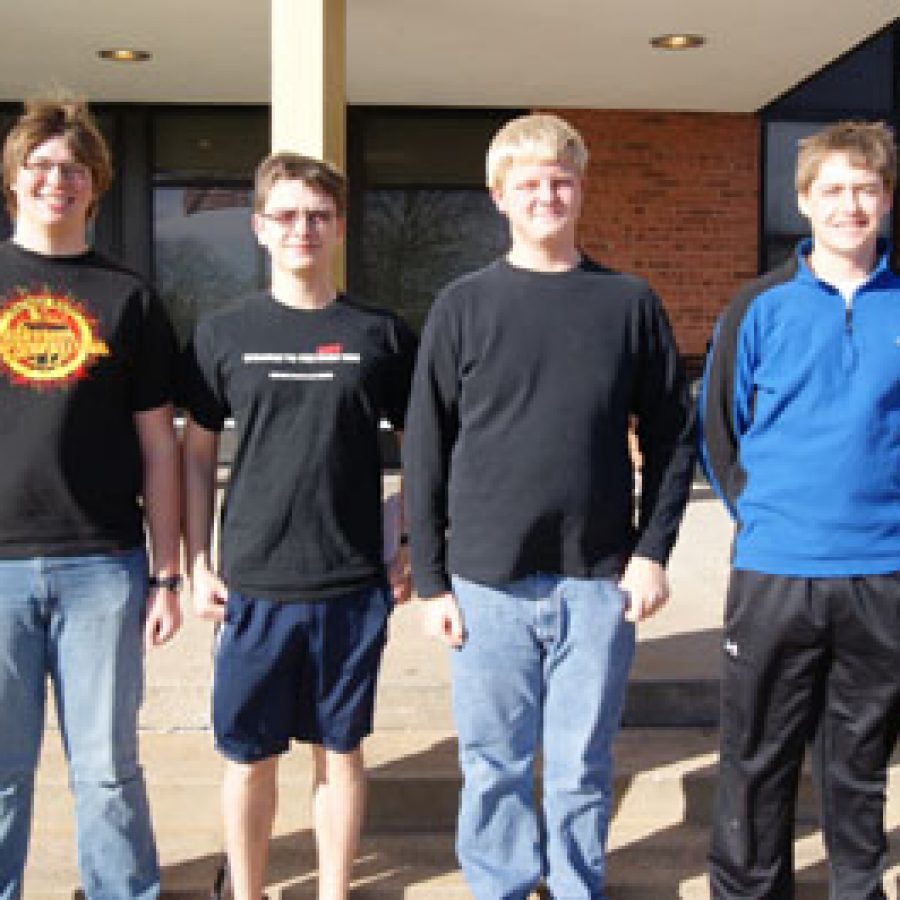 Four Senior Oakville High School students tested their knowledge of a variety of topics at the recent regional 2011 WorldQuest Competition at St. Louis University
The OHS team's score stood out from the other 30 high schools that participated in the competition, earning the Oakville students a first-place title and an all-expenses paid trip to Washington, D.C., for the national WorldQuest Competition in April, according to a district news release.
To prepare for this year's WorldQuest Competition, which was sponsored by the World Affairs Council of St. Louis, seniors Brandon Daake, Kirt Daniels and Michael Wiethop, and sophomore Michael Menkhus, worked with OHS social studies teacher Roger Wilke to research the competition topics. The categories for the 2011 competition focus on the top national security issues facing the U.S. as voted on by leaders of World Affairs Councils across the country: U.S. Education: Competing Globally; U.S. Energy Policy; U.S. Economic Competitiveness; the Middle East; Afghanistan/Pakistan; and China. 
"The team met and went over each of the categories, but they did much of the work on their own," Wilke stated in the release.
During the WorldQuest Competition, team members work together to answer seven rounds of 10 questions each. Questions are displayed one at a time, and the teams have 30 seconds to answer each question.
"It was really unexpected," Daniels stated in the release about winning the regional competition.
The best preparation for the event was "becoming familiar with current events," according to Daake.
At the national competition on April 21, the OHS team will compete against its peers from across the country. The students also will have the opportunity to visit several monuments, museums, and government buildings during their visit to Washington, D.C.
For more information about the 2011 WorldQuest Competition, visit
.