Oakville High student aiming for the stars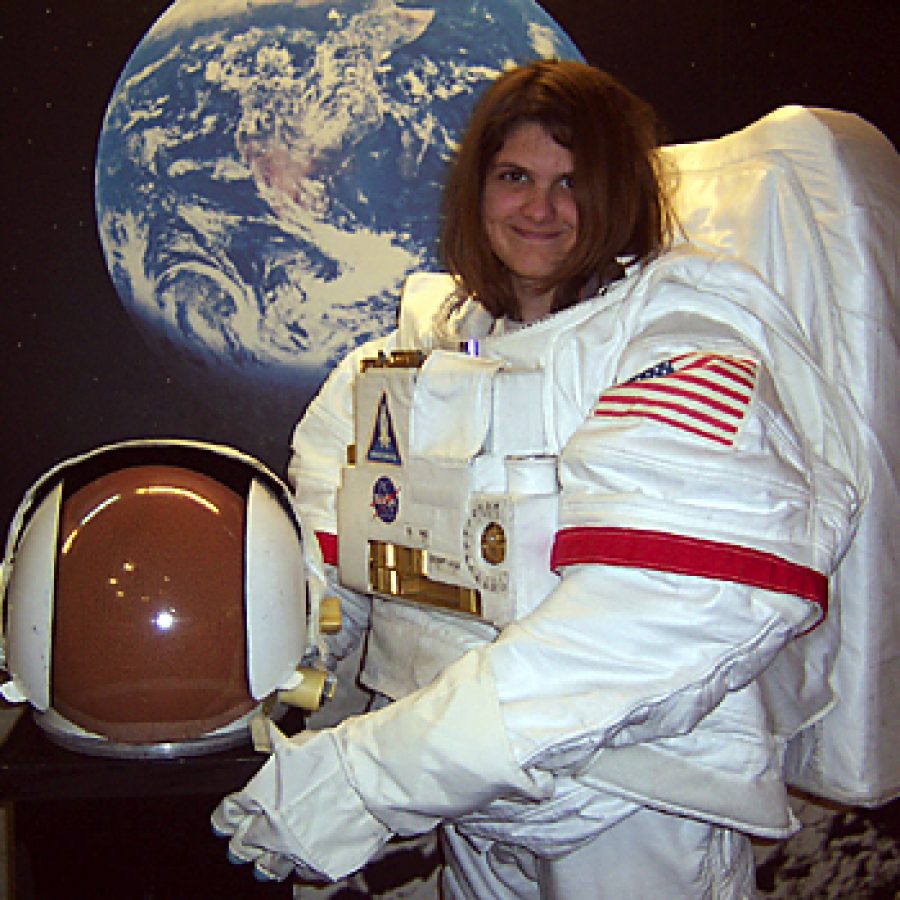 Clarisse Caliman, daughter of Lawrence and Claudia Caliman, recently graduated from Level 1 of the Future Astronaut Training Program, or FATP, at the Kansas Cosmosphere and Space Center in Hutchinson, Kan.
Clarisse will be a 10th-grader at Oakville Senior High School in the fall.
The weeklong introductory astronaut camp is for students entering grades seven thorough 10 and emphasizes teamwork, leadership and problem-solving, according to a news release. Developed by Cosmo-sphere staff, FATP is a nationally recognized camp that motivates campers to seek careers in space-related industries.
Throughout the week, campers train in space simulators — the centrifuge, multi-axis trainer, the space shuttle simulator called Falcon III and stress simulator — and practice spacewalk rescues, launch homemade rockets, direct a robotic mission and learn night-sky observation techniques.
They also tour the Cosmosphere's world-renowned Hall of Space Museum, visit the Justice Planetarium and watch a live presentation of Dr. Robert Goddard's Lab.
The centrifuge is a rotating devise that tests people's reactions to forces encountered during launch and re-entry; the multi-axis trainer spins riders 360 degrees multiple times while simulating tumble-type maneuvers that could be encountered in spaceflight; the space shuttle simulator is the most realistic shuttle simulator outside of NASA, simulating launch, orbit, satellite deployment, re-entry and landing; and the stress simulator incorporates external stimuli into a mission to replicate stressful situations encountered in spaceflight, according to the release.