Oakville High soccer coach records 1,000th career victory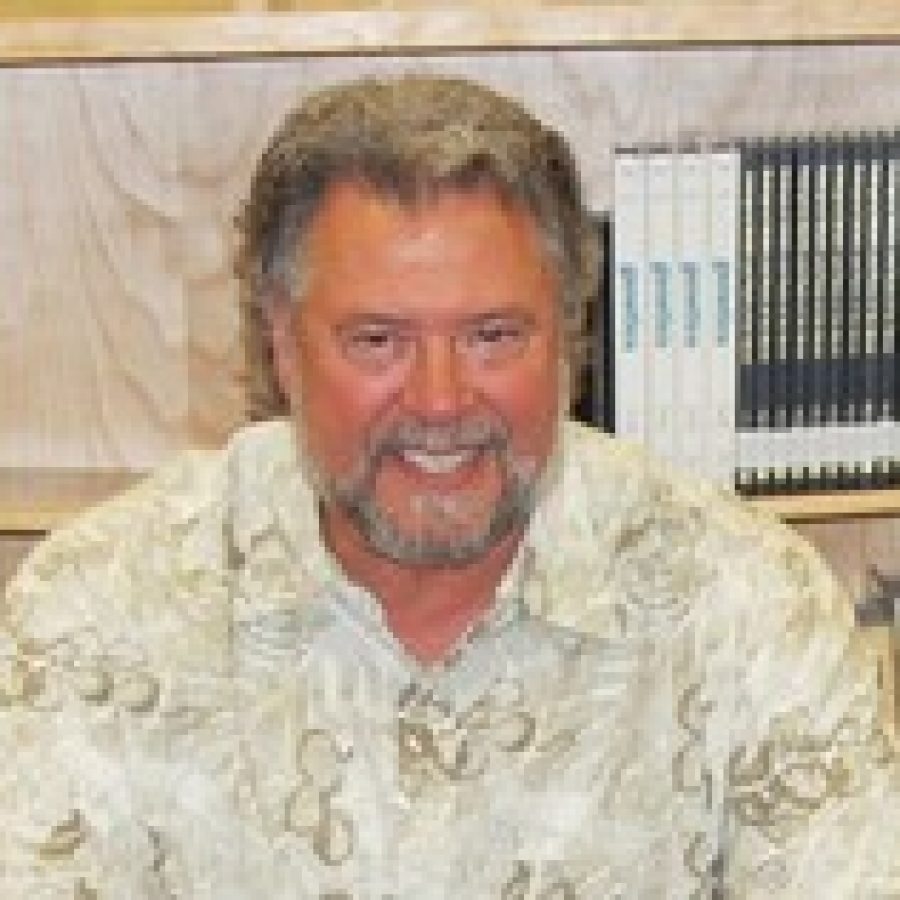 Oakville Senior High School Soccer Coach Dave Robben reached a milestone in his coaching career this week that can only be achieved after years of devotion to the OHS soccer program and the sport itself.
Robben recorded his 1,000th career victory when the OHS girls' soccer team defeated Northwest High School 3-1 Tuesday — March 27.
"Coach Robben has become a pillar of character for the athletic programs here at Oakville High School," OHS Athletics Director Becky Czuppon stated in a district news release. "For 34 years, Coach Robben has taught students and athletes alike that having desire and the courage to challenge yourself will pay off."
Robben has coached the girls' soccer team at OHS for the past 34 years and the boys' team for 28 years. During his tenure, Robben has not only led both the girls' and boys' teams to state championships, but he became the first public school soccer coach in the state to accomplish this feat. At the local and state level, Robben has helped his teams earn 26 district titles, 20 dectional victories, one St. Louis Metro championship and two state championships.
"In an attempt to put this accomplishment into a clearer perspective, I recognized all of this would not be possible without the fantastic young men and women who have contributed to the Oakville soccer teams over the years, nor would it be possible without the contributions of the assistant coaches who devoted their time, expertise, professionalism and love of the game of soccer to the development of the Oakville soccer program," Robben stated in the release.
While his players have received many accolades for their performance, so has Robben. Besides his induction into the St. Louis Soccer Hall of Fame as a goalkeeper, Robben has been named the National Soccer Coaches Association and Metropolitan Life Midwest Region Coach of the Year, National Soccer Coaches Association of America and Adidas State Coach of the Year, Midwest Regional Coach of the Year and National Federation Coaches Association Coach of the Year, along with earning several other awards.
A testament to Robben's passion for the game of soccer and devotion as a coach is reflected by his former players who have returned to OHS to coach alongside their mentor. Current Assistant Coach and state champion Kyle Forthaus and freshman team Coach Erin Graham Moeckel both are former players on Robben's teams, along with state champion Jennifer Frolich Bradley, Meagan Meade, Emily Spears Karl, Joe Sanchez and Todd Lauer. Sarah Guenther played against the Tigers as a student at Seckman High School and came to OHS as a coach.
Robben also cites the impact of three OHS coaches on the 1,000 victories he has achieved in his coaching career. Current junior varsity boys' and girls' Coach Matt Thomas and former Coaches Rick Seim and Tom Brannan have helped to shape the Oakville soccer program as well, according to Robben.
Robben's work as a soccer coach is not yet complete, the release stated, as he will continue to help his players succeed on and off of the soccer field as superior athletes and individuals of character.