Oakville High Quiz Bowl Team qualifies for nationals for second consecutive year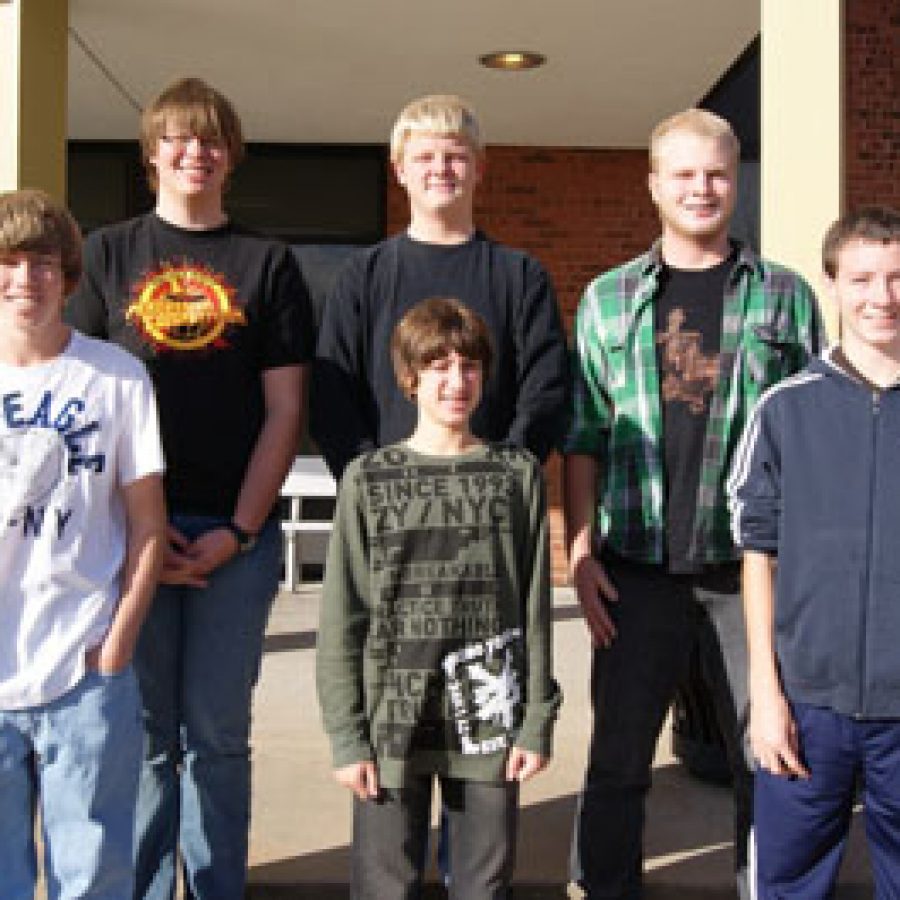 For the second year in a row, the Quiz Bowl Team at Oakville Senior High School has qualified for the National Academic Quiz Tournaments' High School National Championship Tournament.
The six members of this year's team qualified for the NAQT, in addition to the Partnership for Academic Competition Excellence's National Scholastics Championship, after placing second out of 18 teams in the Clayton Quiz Bowl Invitational held on Saturday, Nov. 12, at Clayton High School.
Led by OHS faculty adviser Christina Whelehon, freshmen Dominic Indelicato and Tony Sax, sophomores Andrew Ludwig and Michael Menkhus, junior David Gerding and senior Brandon Daake worked together to prepare for and achieve success at their first varsity tournament of the season.
Menkhus also was honored for earning fifth place in individual statistics.
"It's a great honor to be able to go to nationals," Menkhus stated in a district news release.
Only about 10 Quiz Bowl teams from across Missouri qualify each year for the national tournament, according to Whelehon.
"This is the third year we have had a Quiz Bowl team at OHS and the second year in a row that we have qualified for nationals," Whelehon stated in the release. "For a third-year team to accomplish this, and two years in a row, is unheard of."
The NAQT competition will take place May 25 to May 27 in Atlanta, Ga., while the PACE tournament will be conducted June 9 and June 10 at Washington University.