Oakville High Key Club to sponsor blood drives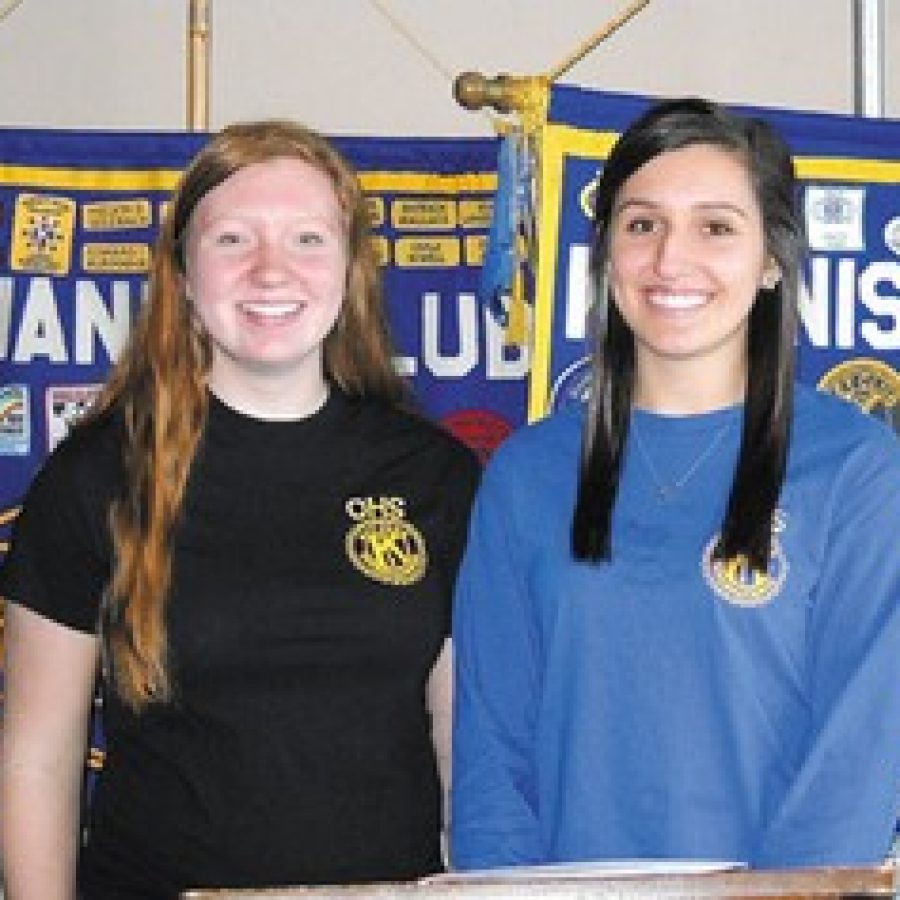 Makayla Appel and Alexandria Elder of the Oakville Senior High School Key Club recently attended a meeting of the South County Kiwanis Club to explain about blood drives and a delete blood cancer drive their Key Club will sponsor.
The drives will take place from 4 to 8 p.m. Thursday, March 5, in the school cafeteria, 5557 Milburn Drive, and from 8:30 a.m. to 1:30 p.m. Wednesday, March 11, in Gymnasium B at the school.
The March 5 drive is open to the public and participants also can register to become a bone-marrow donor.
Those who wish to register as a bone-marrow donor must range in age from 18 to 55. The March 11 drive is primarily for students, but others also may attend, a news release stated.