Oakville High graduate now serving in Iraq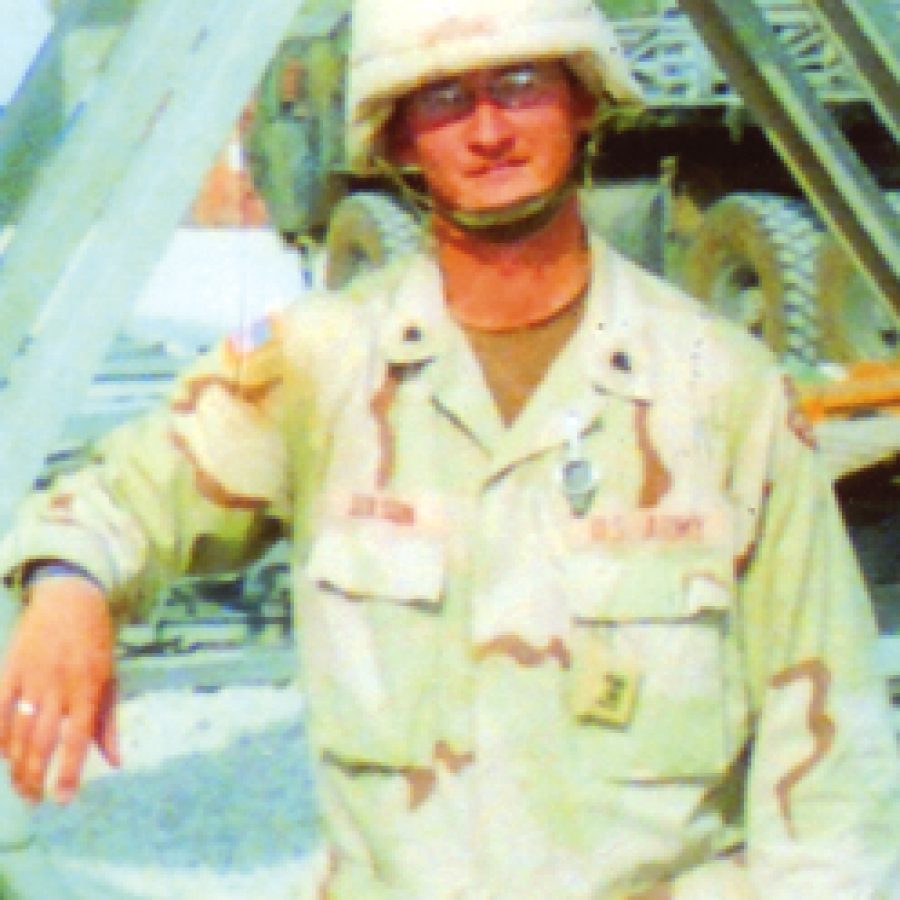 Spc. Greg Jackson of Oakville is serving in Iraq and will not return home for a year to 18 months.
Jackson, along with his unit, the 1438th Combat Engineers — known as the best bridging unit in the U.S. Army — were de-ployed in October.
The son of Wanda Jackson, Jackson joined the National Guard in December 2002, but didn't take his basic training until July 2003. The day Jackson originally was scheduled to leave for basic training, his father passed away. He knew that his dad would want him to continue his plans to serve his country, according to his mother.
Jackson took his basic training during the summer of 2003 and graduated in No-vember 2003 from Fort Leonard Wood.
His unit was called to duty last July and was deployed to Iraq in October.
An Oakville Senior High graduate, Jack-son ran track and cross country. Resi-dents often saw him running along Tele-graph Road. He ran every day and competed in a race every weekend. Wanda Jackson reports her son is running in races at the base in Iraq and asked for new racing and running shoes for Christmas. Greg Jackson tries to call home at least once a week. In the meantime, Greg's family and friends pray for his safety and wait anxiously for him to come home, according to his mother.