Oakville High culinary students win competition, scholarships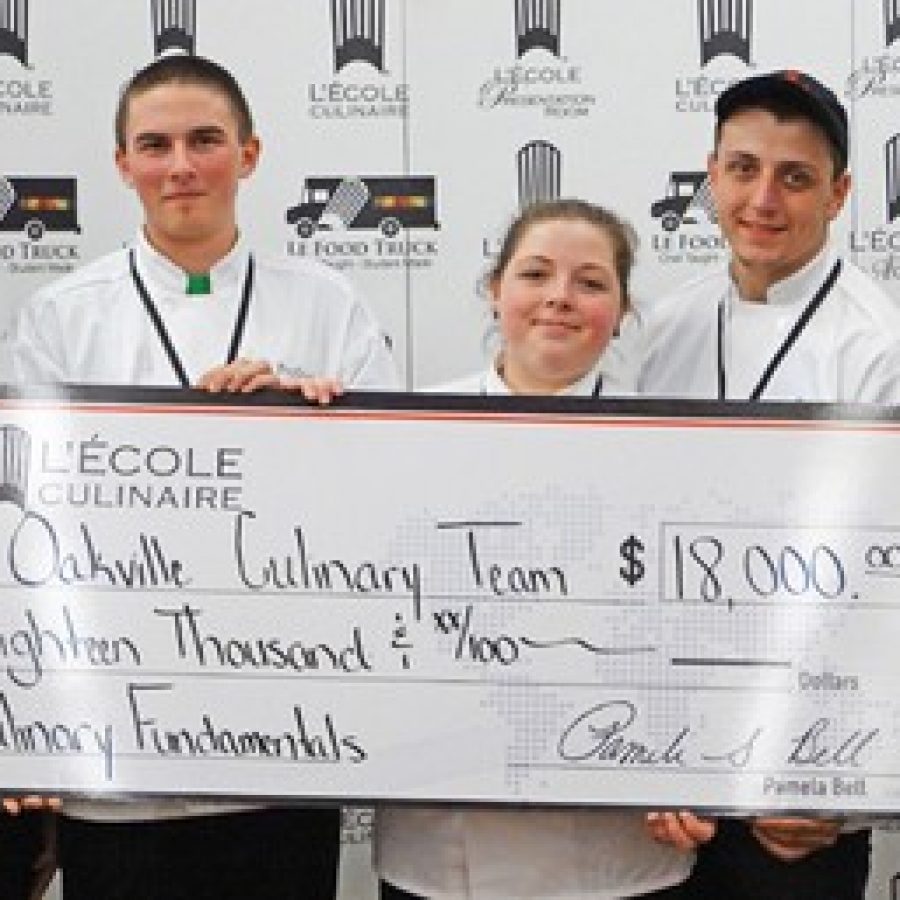 It's not an assignment that you'd expect high school students to receive, but these aren't your typical students.
A team from Oakville Senior High School took on teams from Parkway North, Lafayette and Valley R-VI in Caledonia to see who could prepare the best entrée and dessert from a surprise collection of ingredients.
The Oakville High students are part of the district's ProStart program that focuses on culinary and restaurant management skills as part of their high school curriculum, according to a district news release.
The cooking competition took place at L'Ecole Culinaire, and instructors from the school judged each team on their skills and their creativity. The Oakville team of Chris Dlugos, Samantha DeMierre and Michael Dickens won the competition, and with that victory comes an $18,000 tuition scholarship for the Culinary Fundamentals Program for each student.
The Oakville team's winning recipe featured chicken with a Dijon mustard demi-glace, fennel potato Parmesan gratin and grilled asparagus, with a dessert treat of Mascarpone Bavarian over sautéed apples and graham crackers with a caramel sauce.