Oakville High boys fall to Parkway South 63-58 at home
Oakville boys slated to face No. 4 team in state of Illinois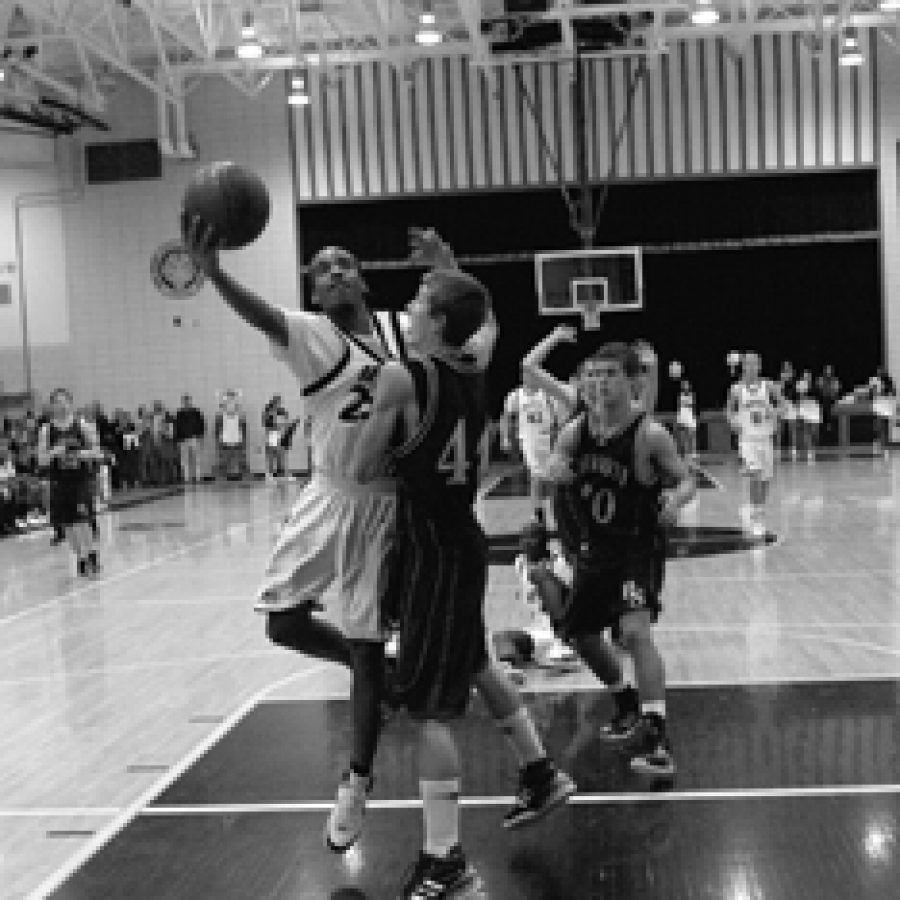 Basketball games can be won or lost at the free-throw line.
Members of the Oakville Senior High School boys' basketball team learned a tough lesson Friday night when they shot just 50 percent from the charity stripe in a 63-58 decision at home to Parkway South.
"Parkway South has a very disciplined and fast basketball team," Oakville head coach Nick Traxler told the Call.
"We're young, but you can't beat anyone when you're 11 of 22 from the free-throw line."
The Tigers took a 10-7 lead after the first quarter, but fell behind 26-25 at halftime. Parkway South extended its lead to 41-36 after three quarters and held on to a five-point lead in the fourth quarter as both teams scored 22 points each.
"I thought our boys played extremely hard and we had a great crowd," Traxler said. "We've got to get a win against one of these quality teams. We just need to find a way over the hump."
John Alexander led the Tigers with 14 points and 15 rebounds. The senior forward also recorded one assist and two blocked shots.
"It's becoming an every day occurrence that he's averaging over 12 rebounds a game this season," Traxler said. "He's been playing like a man possessed for us."
Oakville's Keith Pickens also scored in double figures with 12 points and four rebounds.
The junior guard led Oakville with four steals, while also recording two assists and two blocked shots.
"Keith is a junior with some great upside," Traxler said. "He's making a name for himself and if he keeps this up he's going to make a big name for himself by the time he's a senior."
Oakville senior guard Jeremy Booker's 10-point effort was complemented with six rebounds, one steal and one assist.
"Jeremy's coming off reconstructive surgery and he's worked really hard in the off-season," Traxler said. "We look for him to continue to get better and better as the season goes on."
The Tigers will return to action Thursday, Dec. 27, in the Collinsville Holiday Tournament when they take on Eisenhower Senior High School of Decatur, Ill., in the tournament's opening round.
The 2:30 p.m. meeting between the Tigers and Eisenhower (9-0) will prove to be a significant test for Oakville as Eisenhower is ranked No. 4 in the latest Illinois Class 3A poll by the Associated Press.
The Panthers are coming off a 60-57 win against Chicago Simeon Saturday in the Heartland Diversity Officials Association High School Basketball Shootout in Bloomington, Ill.
Chicago Simeon was ranked No. 2 in Class 3A at the time of its meeting with Eisenhower Saturday.