Oakville High boys' basketball team falls to Lindbergh in district semifinal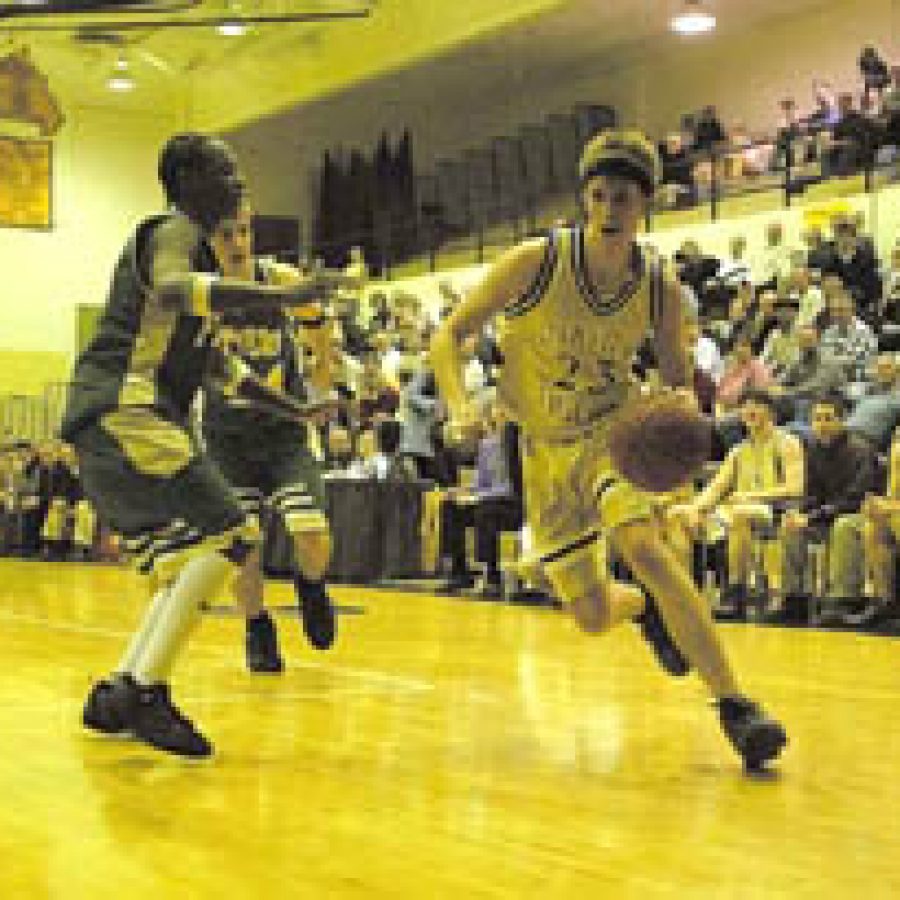 Oakville High boys' basketball team falls to Lindbergh in district semifinal
By STEPHEN GLOVER
For the Call
The Oakville Senior High School boys' basketball team saw its season come to an end in the district semifinal with a disappointing 61-57 loss to the Lindbergh Flyers.
"It was one of those nights where the little things to win were so important," Oak-ville Head Coach Terry Cochran told the Call. "I thought our kids made some big shots, we just didn't do the little things down the stretch in order to win the game."
The Tigers (10-16, 3-5 Suburban South) opened up the game with a 12-11 lead after the first quarter, but fell behind 23-22 at the half. Oakville tied the game 35-35 at the end of the third quarter only to fall just four points short of the win.
Leading all scorers was Oakville's Drew Martin, who racked up 21 points and a monstrous 21 rebounds. The sophomore center also had three steals and two blocked shots.
"Drew's really come along since the middle of January," Cochran said. "He really started playing more comfortably at this level and learned the intensity part of the game. Drew's a really neat kid and a good learner."
Also scoring in double figures were sophomore guard Ty Cochran and junior guard Todd Kulage. Cochran had four assists and one steal, while Kulage recorded one steal.
"We've asked Todd to do so much for us," Cochran said. "He plays very smart and very hard and it was really neat to see him finish on a strong note. Ty really stepped it up for us and hit two big three-pointers. We're hoping that this will give him some confidence for next year."
The Tigers will lose two seniors this season in center Jason Landherr and forward Brandon Lottes.
In their final regular game of the season against Rockwood Summit, both players scored eight points apiece with Lottes grabbing six rebounds and one assist.
Landherr, on the other hand, grabbed four rebounds with three of them being de-fensive boards.
"They (Landherr and Lottes) never quit on us," Cochran said. "They came out and worked hard in every practice. Both are quality individuals."
Two Tigers received postseason awards this season as junior forward Ryan Lynch was nominated to the Suburban South Conference's First Team, while junior guard Todd Kulage received Honorable-Mention honors.
In the district championship game, Lind-bergh narrowly fell to Vianney, 75-72.