Oakville High Academic Quiz Bowl Team goes undefeated at district championships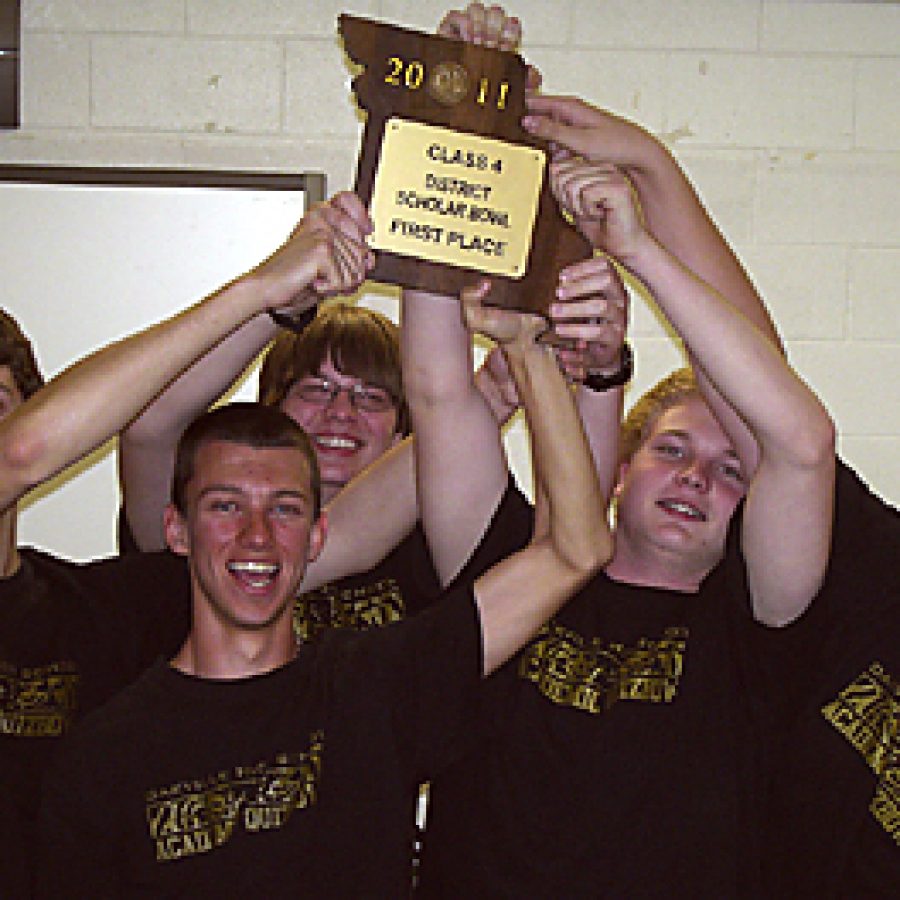 The five members of the Oakville Senior High School Academic Quiz Bowl Team went undefeated at the District competition held on April 9, winning each of their five rounds at the competition.
OHS senior Mark Richter and junior Brandon Daake also won individual medals at the event for placing second and fourth, respectively.
"I am incredibly proud of these five students," OHS Communication Arts teacher and Quiz Bowl Team coach Christina Carter stated in a news release. "It is unheard of for a second-year team to be accomplishing what we have accomplished by earning first place at Districts and qualifying for Nationals. We attribute much of our team's success to the teachers of the Mehlville School District. We could not have accomplished this without them."
Along with Richter and Daake, OHS freshmen Andrew Ludwig and Mike Menkhus and senior Justin Bayer worked as a team to conquer the District championship title. Only in its second year of existence, the OHS team already qualified for the National tournament by winning first pace at Saint Louis University's Academic Quiz Bowl competition last October.
Carter and her students will travel to Evanston, Ill., to compete in the national contest in June.