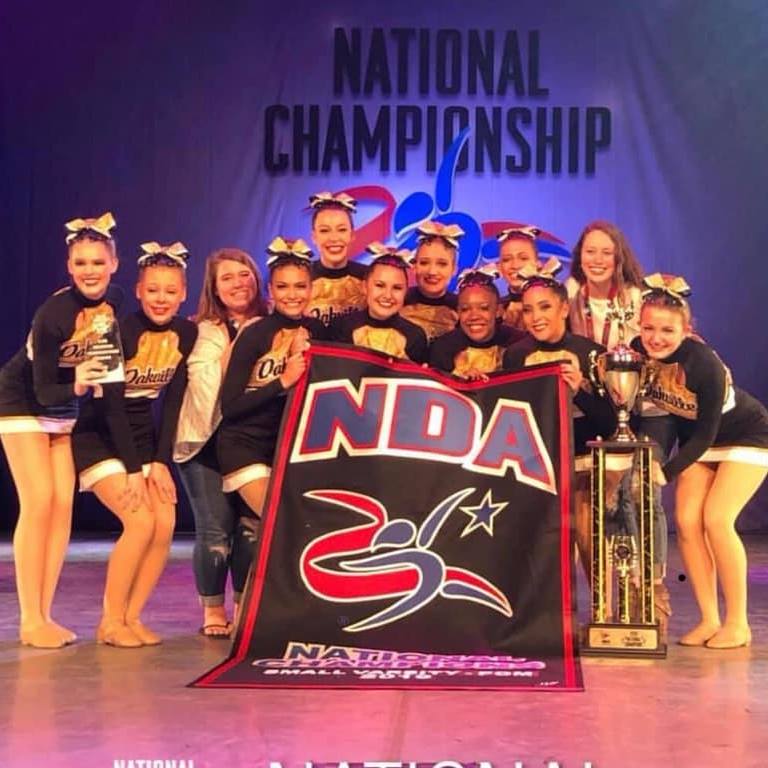 The Oakville Golden Girls dance team won their first championship in history at the 2019 National Dance Alliance high-school competition in Orlando, Florida, in February.
"It's hard to find a word other than 'exciting' that accurately sums it up," said varsity coach Kayla Hall. "Some mornings I still wake up and ask myself, 'Did this really happen?'"
The Golden Girls competed against 34 other teams from across the country. Out of the 34 teams in the preliminary round, 21 advanced to the finals.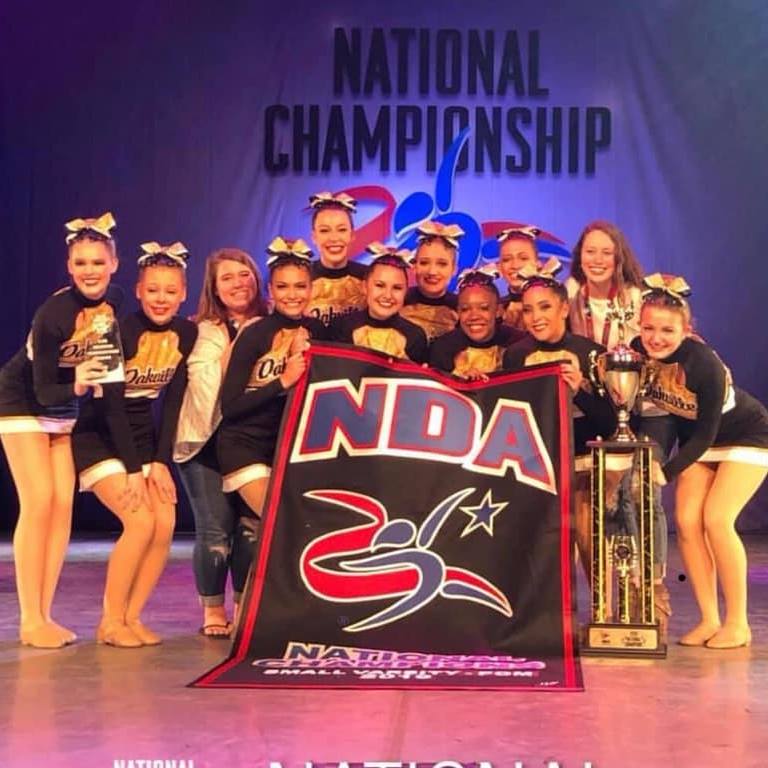 The team brought three routines with them to nationals, which included a kick routine, a pom routine and a mixed-routine performance, which is comprised of four different styles of dance: pom, kick, hip-hop and jazz.
The mixed-routine dance placed sixth, while kick placed fifth, but the team's pom routine won the Golden Girls their first national championship.
"Varsity was a really good mix of ages with the veteran dancers sharing the experiences with the new dancers," said Hall, who had to work through her own learning curve as coach since she did not compete in high-school dance herself, only college. "This year, between myself and the girls, the choreography and their ability came together for the perfect storm."
Hall became varsity coach three years ago, when the team was a bit younger. Her first year coaching there was only one senior, and the second year there were no seniors at all. This year's team had four seniors.
The junior varsity team also competed at the same competition for the first time, where they place second in pom.
"They are a smaller team than usual, so them placing second in their first year is shocking in a good way," said Hall.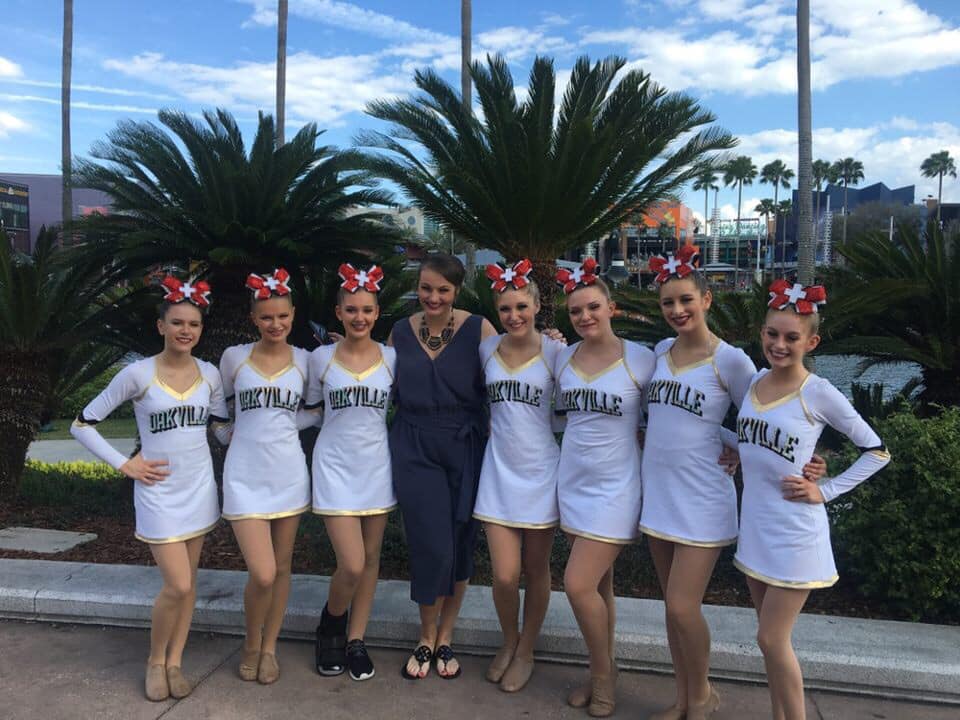 The teams will start gearing up for competition season shortly after the school year starts next fall. Their first regional competition will be in December and they'll "keep hitting the ground running from there."
"We worked really hard all season… This really was our best year yet," said Hall. "The girls meshed really well with each other. Their technique and their abilities are wonderful."