Oakville girls set sights on winning year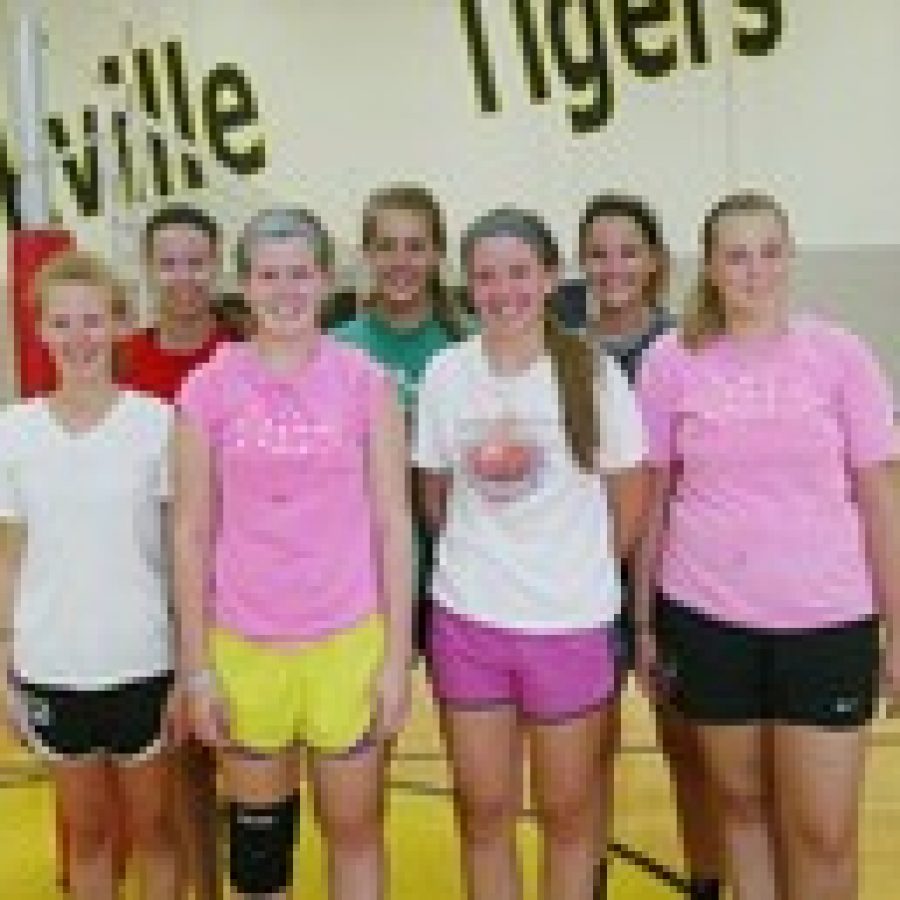 After a bittersweet ending to a great season — which included a conference championship, but ended in the district final — the Oakville Senior High School girls' volleyball team hopes to repeat its success — and take it a step further.
Tigers head coach Morgan Lucas told the Call one of her goals is "always to win districts" and then some.
"Our goal is always to get to state and always a 20-plus win season. That's a given," Lucas said.
Her optimism is backed up by the work ethic of her players and the tradition of the program.
"I feel that we are blessed here because we have good kids that want to work hard and it's a privilege," the Oakville coach said. "We don't have any of those attitudes or egos that you sometimes see, and it's a very cohesive effort. It just makes for a nice environment for the coaches and for the players as well."
The 2012 squad has seven returning seniors from the conference championship team that Lucas will look to for leadership on and off the court.
"I think, definitely, one of our major strengths is we have two middles (Sarah Makowski and Jennifer Brendel) that are both 6 feet plus and who both have been on varsity since (they were) freshmen," Lucas said. "We are looking for them to be leaders this year. They did very well last year.
"If we get our passing where it needs to be and stay with the system, they are going to be two huge contributors."
Another player to watch this year, according to Lucas, is Kayla Reeg. She is the returning setter and this is her third year on the varsity squad.
One obstacle the Tigers are battling this year already is injuries. Lucas said she has two players out, but it's a wait-and-see game if they come back and what they will look like when they do come back.
The Tigers look to have a well-rounded team with ability on both sides of the game.
"Offense will be a strength. We are pretty solid, we really are. I just want to see what we look like in competition," Lucas said. "There's a big difference in what you look like in practice than what you look like in that first game.
"We've got a lot of defensive kids this year that are solid, that can get the job done," the Oakville coach added. "It's just a matter of what are we going to look like when we actually play. Can we put it all together?"