Oakville father, son receive Emmy Awards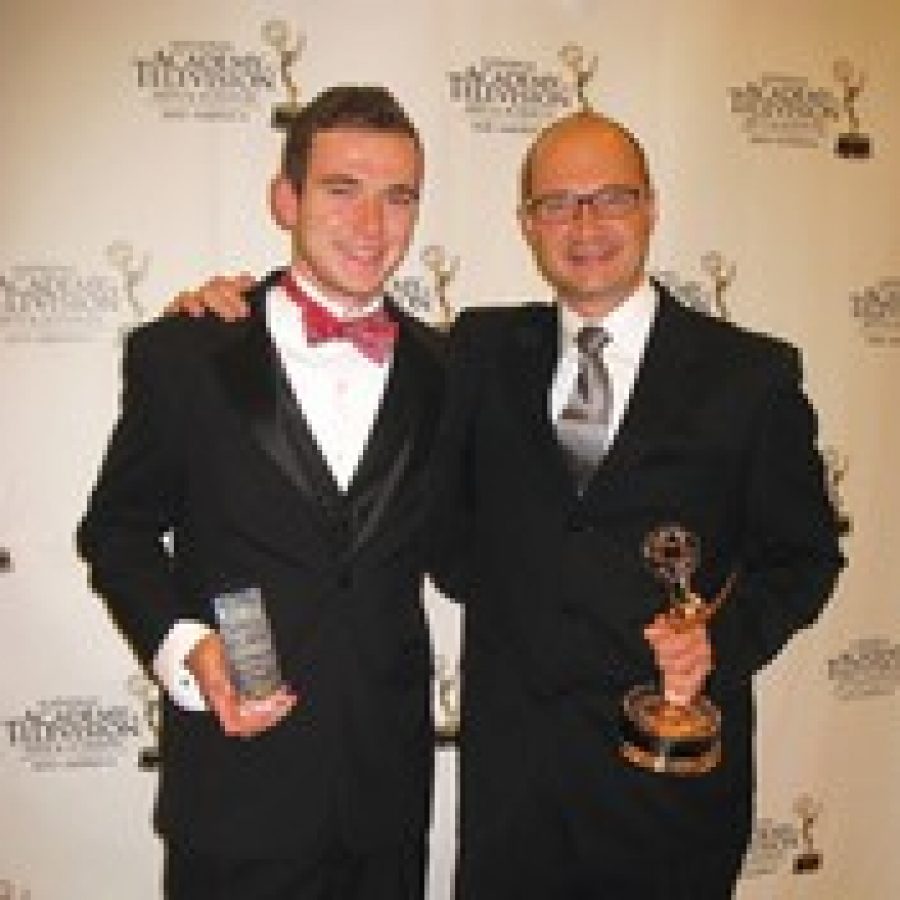 Ryan Huegerich, a 2012 Oakville Senior High School graduate, recently won his first Midwest Emmy Award for work he did on Oakville High's Channel 97 news broadcast.
He was awarded a High School Emmy in the Craft-Animation/Graphics/Special Effects category at the 37th Mid-America Emmy gala, which took place at the Renaissance Grand Hotel.
Jeff Kuchno, Oakville Senior High broad-cast journalism teacher, accompanied Hue-gerich to the awards ceremony.
Huegerich currently is a sophomore at Missouri State University, where he is studying video production.
Ryan Huegerich is the son of Scott and Kelly Huegerich of Oakville.
Scott Huegerich received his 16th, 17th and 18th Midwest Emmy awards at the gala.
Scott Huegerich, a 1986 Mehlville Senior High School graduate, is co-founder of Antidote Media Solutions, a multi-media production house in downtown St. Louis.
He received his latest awards for a short documentary titled "A Story to Tell." He was awarded in the following categories: Director-Post Production, Short Format Program and Editor-Program.