Oakville Elementary pupils create gingerbread village in school library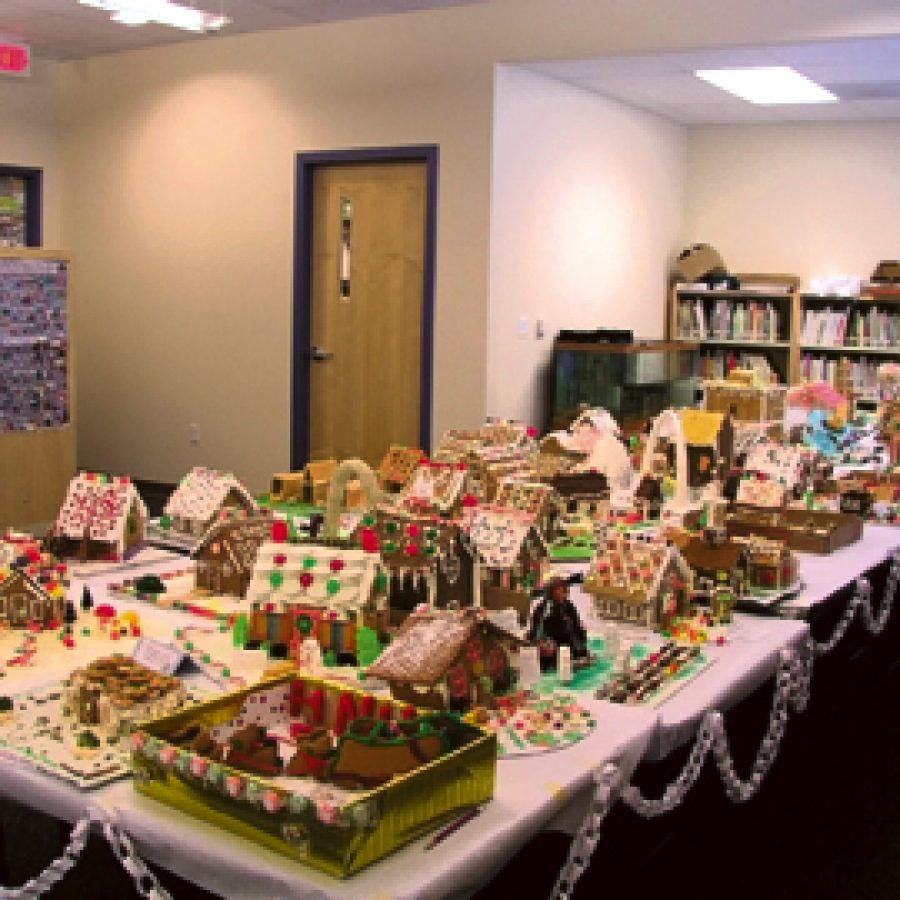 The instructions were very clear — you can look, but you can't eat.
Billed as a 10,000-calorie art display, Oakville Elementary School pupils recently created a gingerbread village in the school library featuring 106 decorated gingerbread houses, according to a news release issued by the Mehlville School District.
Pupils in grades three through five participated in the project, the brainchild of art teacher Sandra Mims. The only hard and fast rule was that all exterior surfaces had to be made of edible ingredients.
Pupils spent up to four weeks creating their works of art. Each participant earned three merit points, which can be used for prizes, a certificate and the opportunity to win a basket of art supplies.
The gingerbread village featured a variety of concepts and designs. One pupil created a replica of New York's famous Em-pire State Building. Another built an Oakville post office. A few pupils featured the Gateway Arch in their design. Several displays featured snowmen, zoo animals and holiday decorations.
Among the more tempting ingredients used in creating the displays were gum drops, marshmallows, chocolate bars, pretzels, cookies, hard candy and candy canes.
Ten displays were selected as winners, the release stated. Earning ribbons for their displays were: Jonathan Flynn, Lauren Ball, Nikayla Follmer, Jacob Athenas, Donny Meek, Hannah McClain, Calloyd Edmondson, Emma Marsoun, Tyler Suter and Paige Suter.
Oakville Elementary School's ginger-bread village will remain on display through Dec. 21.