Oakville Eagle Scout earns 107 merit badges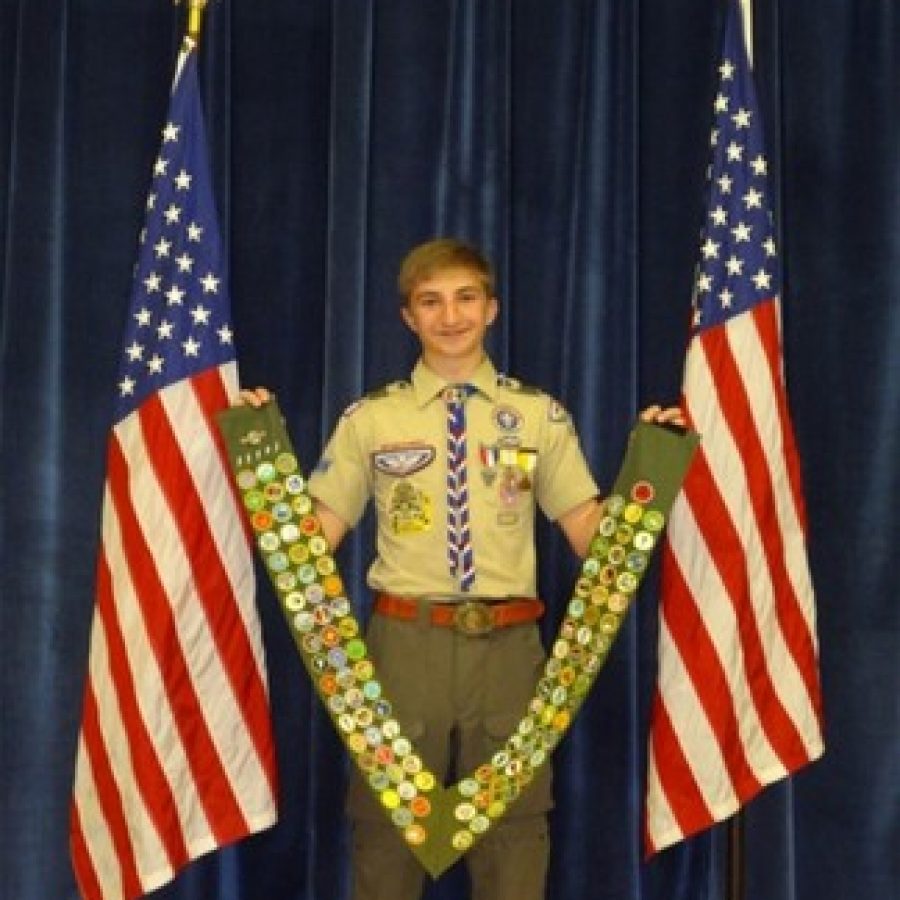 Stephen Heinrich celebrated his 18th birthday earlier this year, and therefore his youth Scouting career came to an end.
Heinrich completed his career as an Eagle Scout with 107 merit badges and 15 palms.
He earned his Eagle Scout rank in April of 2011 at the age of 14 and continued to earn merit badges, learning many different areas of study.
He continued to attend merit badge universities and completed three science, technology, engineering and mathematics, or STEM, workshops in engineering, math and science.
During his seven years as a member of Boy Scout Troop 647 at St. Francis of Assisi, Heinrich held multiple leadership positions and earned both the Ad Altare Dei and Pope Pius XII Catholic Religious awards, according to a news release.
He participated in numerous weekend campouts, annual weeklong summer camps and National Youth Leadership Training.
Heinrich also hiked the Philmont High Adventure Ranch in 2011 and 2013, backpacking over 145 miles and earning the 50-Miler Award twice.
He also continued to perform community service, including Scouting for Food and the Memorial Day Good Turn at Jefferson Barracks each year beginning when he was in Cub Scouts.
The Eagle Scout was also elected to the Order of the Arrow, earning the Brotherhood rank and Beyond Brotherhood Silver and Gold Arrowhead Award pins.
Heinrich is a recent graduate of St. Mary's High School, where he was a student ambassador, a Dragon Big Brother, a member of the National Honor Society and a Renaissance Academic Award recipient all four years. He also participated in theater and played on the golf team.
He plans to attend Southern Illinois University-Edwardsville in the fall and will study computer engineering.