Oakville citizens want groundwater monitoring at Ameren plant
Coal-ash landfill proposed by Ameren at Oakville site
Dozens of residents took their case for increased environmental monitoring of Ameren's Missouri's coal-fired power plant in Oakville to the County Council last week.
As part of its "Beyond Coal" campaign, the Sierra Club delivered more than 140 letters and postcards from Oakville residents to the council, asking it to seek ground monitoring of Ameren's Meramec Energy Center, a coal-fired power plant that opened in 1953 in Oakville at the intersection of the Mississippi and Meramec rivers.
Members of the Sierra Club are working with 6th District County Councilman Steve Stenger, D-Affton, who is collaborating with them on a letter to the Missouri Department of Natural Resources requesting ground monitoring at the Oakville site.
"It seems like a very simple request, when you're dealing with an issue as serious as public health," he said. "When you see the problems that sulfur dioxide pollution can cause, the risk is very high. You're dealing with increased asthma attacks, lung disease, heart complications … What would be the harm in testing? It needs to be done.
"And groundwater monitoring is going to be the only way of determining that risk …"
Last year, Ameren officials announced potential preliminary plans to build a coal-ash landfill on top of the coal-ash ponds at the site. They have not yet decided whether to go through with that plan, which would take five years for full approval. The Sierra Club opposes the plan, as does Stenger.
In their comments to the council June 18, residents noted concerns about current levels of heavy metals from coal ash from the plant. In his comments, Oakville resident Tom Diehl listed chromium, arsenic, lead, mercury and sulfur dioxide as the toxic byproducts of coal production, all listed by the Environmental Protection Agency as toxic and cancer-causing.
"Dust blows off of dry coal ash piles and settles on our homes, playgrounds, schools, parks and churches," he said. "… Parents and former students have shared how kids would come in from the playground at Rogers Elementary with their hands blackened from fugitive dust."
Illinois requires its coal plants to monitor ground water, noted several speakers. The Illinois Environmental Protection Agency has found unsafe levels of several toxic metals, including arsenic, at four of Ameren's five coal-fired plants in Illinois.
College student and Sierra Club intern Alexandra Rather, who has asthma, said the air in Oakville has worsened her condition since she began working locally on the coal-ash issue this summer.
"As individuals, we are asking you, our representatives, to simply make the Missouri Department of Natural Resources … do its job and test the water," wrote Karl Frank Jr. of Oakville, in a letter that Sara Edgar, organizer of the Beyond Coal campaign, read to the council.
Frank's baseball-playing son has been diagnosed with exercise-induced asthma caused by the environment, he wrote.
"Our pollution laws are dated. This is not a question of legality, it's a question of ethics and safety," he wrote. "… Please do everything you can to protect our health …"
Frank and Diehl are former members of the Mehlville Board of Education. At the board's June 20 meeting, board member Elaine Powers requested discussion on the topic of the coal plant and the potential site of the landfill at a future meeting, noting news reports that quoted Diehl's comment about coal dust affecting children during their recess at Rogers Elementary.
"There's certainly significant discussion about it in our community," Powers said. "It is near one of our schools, and I think it is appropriate for us to get some sort of presentation as to what the risks may or may not be … Some people are suggesting there is a risk to kids."
District administrators have been keeping an eye on the progress of any potential project related to the coal plant, Superintendent Eric Knost said.
"I do agree that when that does happen, if it does happen, we absolutely need to have a voice in that because of the location inside of our school district," he said. "And I think it would be appropriate to hear the concerns (about the project)."
Knost has not heard of any specific issue students may have had with coal dust or ash at Rogers Elementary, he told the Call. The allegations of any health risk to students concern him, however, and he believes it should be an issue for district administration and the board to examine.
About the Writer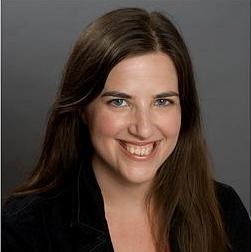 Gloria Lloyd, News Editor
Gloria is the editor of The Call. If you have any thoughts or suggestions for coverage, email her at glorialloyd@callnewspapers.com.