Oakville church to mark 50th anniversary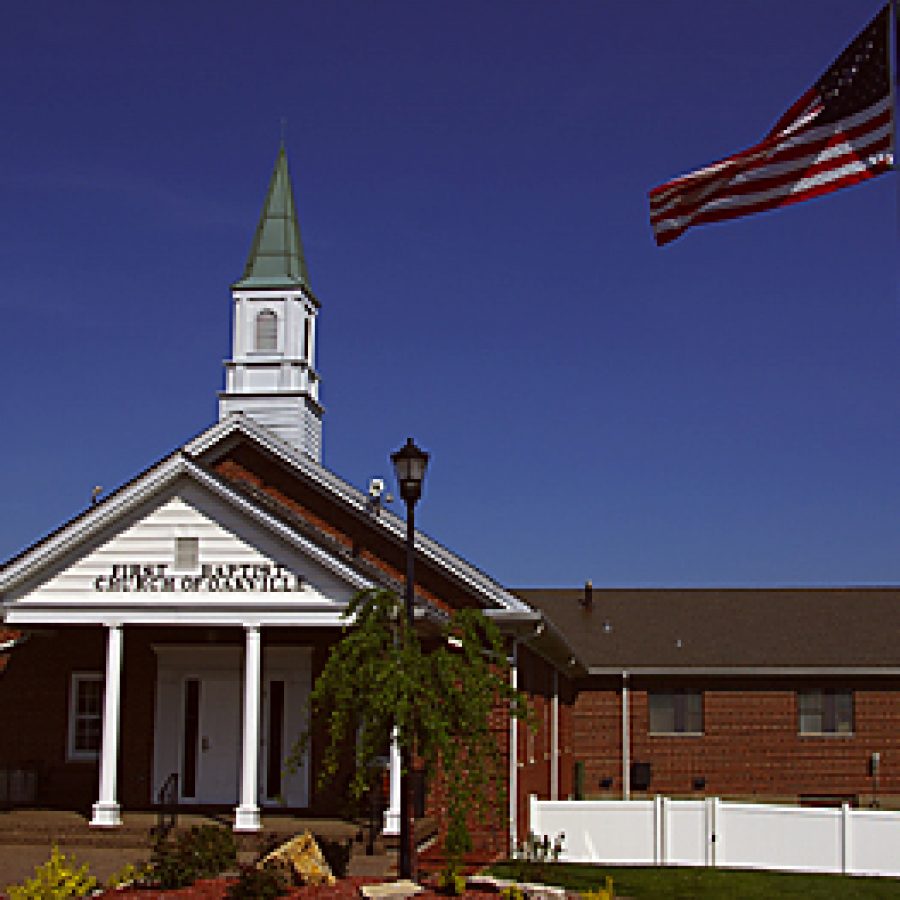 The weekend of Oct. 24 and Oct. 25 will mark the 50th anniversary of First Baptist Church of Oakville, 6741 Telegraph Road.
The theme for the celebration is "Fifty Years of Caring," according to a news release.
Members of the First Baptist Church of Oakville began meeting in homes and in Oakville Elementary School for a brief time.
In 1961, the church completed the building at the corner of Heintz and Telegraph Road, its current location.
The church recently completed renovation of the sanctuary, church offices and youth center in preparation for the 50th anniversary. A commemorative Pictorial Directory also is being produced.
Special plans for the 50th anniversary weekend include a reception from 3 to 6 p.m. Saturday, Oct. 24. On Sunday, Oct. 25, a special worship service will begin at 10:30 a.m.
A video presentation will mark the anniversary and the Rev. Don Wideman, a former pastor of the church, will bring the morning message.
After a luncheon provided by the church, a concert of gospel music will begin at 2 p.m. featuring Chuck Crain and the Spoken 4 quartet from Branson.
Church members are grateful for God's blessings over the past 50 years and to be a part of the Oakville community, according to the release. The Rev. John Hessel, the ninth pastor in the history of the First Baptist Church of Oakville, invites neighbors and friends to celebrate this jubilee event with church members.