Oakville Boy Scouts send holiday gift bags to troops overseas, orphaned Iraqi children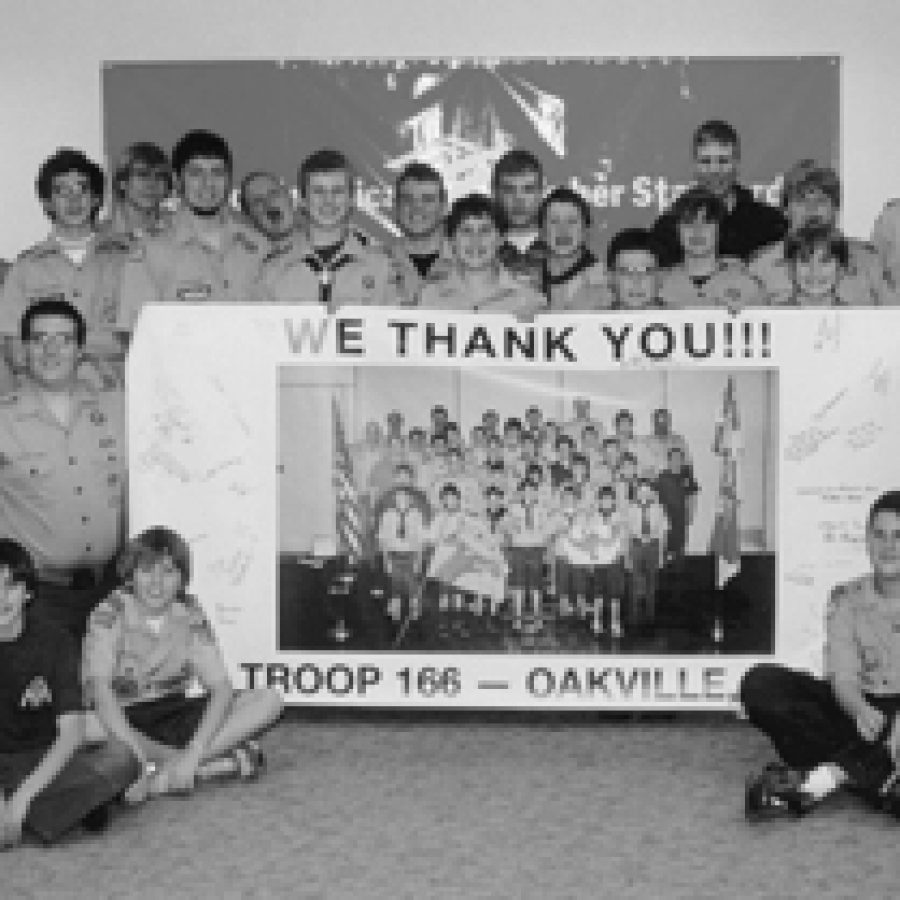 Members of Boy Scout Troop 166 of Oak-ville recently showed their appreciation for U.S. military personnel serving in Iraq, sending 185 gift bags to the troops overseas.
Troop members worked with the Team Bank of America Volunteer Network to collect donated items throughout its offices in the metropolitan area.
In a few weeks, Scouts collected enough items to prepare 185 gift bags for U.S. soldiers and another 40 gift bags for Iraqi children living in orphanages, according to a Troop 166 news release.
The soldiers' bags contained toiletries, food and recreational items, while the Iraqi children received assorted toys, crayons and stuffed animals.
More than 400 holiday cards also were sent to U.S. soldiers during the holiday season, the release added.
A local company donated two large banners — featuring photographs of the Boy Scouts and bank associates — signed by more than 100 people who expressed words of encouragement to the soldiers, according to the release.
The banners will hang in one of Saddam Hussein's former palaces in a room that has been converted into a chapel and cafeteria for soldiers.
Troop members also worked with the 10th Psychological Operations Battalion and the Family Readiness Group stationed at Jefferson Barracks and received donations to purchase gift certificates for a St. Louis mother and her six children whose father is stationed in Iraq.
A card and the gift certificates were presented to the mother during a holiday gathering at Jefferson Barracks.
With the large volume of donated items came additional shipping costs for the Boy Scout troop, the release stated, so members still are seeking support. Cash donations and checks payable to Boy Scout Troop 166 will be accepted. Call Ron Barge at (314) 913-2959 for a mailing address or additional information about the project.