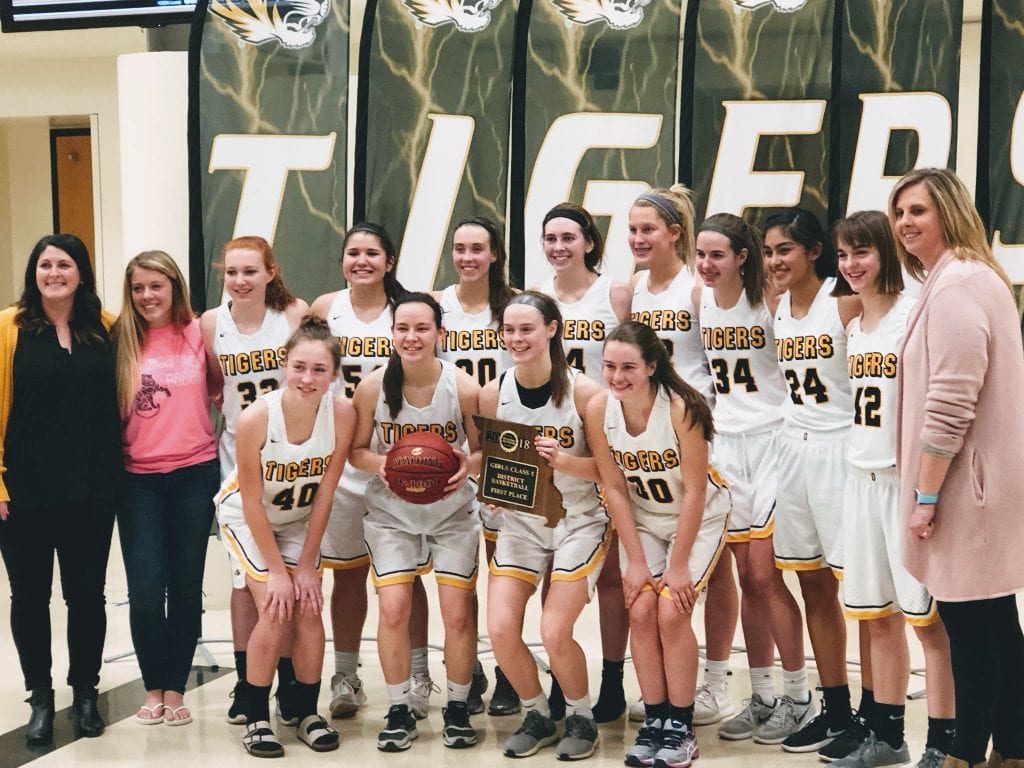 Despite being down 21-17 at halftime, the Oakville girls basketball team went on a 30-15 run in the second half to win at Lindbergh 47-36 last Friday. The win for the Tigers (5-3) avenged their 56-55 loss to the Flyers earlier this season in the Southside Classic at Hancock High.
"It was a good win for us considering the last time we played them we lost by one in the Hancock tournament," Oakville head coach Laura Bishop said. "We switched from a man-to-man defense to the zone and I think that really helped us."
Oakville's Emily Kuntze led the Tigers with 12 points and six rebounds.
"She didn't hit a field goal until the third quarter, which was a huge hit for us," Bishop said. "In the first half, we only hit two field goals and the rest of our points were from free throws. In the third quarter, we hit seven."
The Tigers' Angela Elguezabal also scored in double digits with 11 points, eight rebounds and two assists.
"It was an off night for everyone," Bishop said. "She's done really well, and we're looking for her to be a leading scorer. And I think she's going to get better over the course of the year."
The loss for Lindbergh (4-3) marked the Flyers' third loss in the past four games as Julie Baudendistel led all scorers with 19 points.
While Lindbergh is back in action at 2:30 p.m. Dec. 27 against Pacific in the Rockwood Summit Holiday Tournament, the Tigers are taking the holiday break to work on individual skills.
"We don't play until after New Year's Day," Bishop said. "From now until after Christmas we're going to be working on skills. We're going to take this time off and work on individual skills, so we'll see how that works for us."