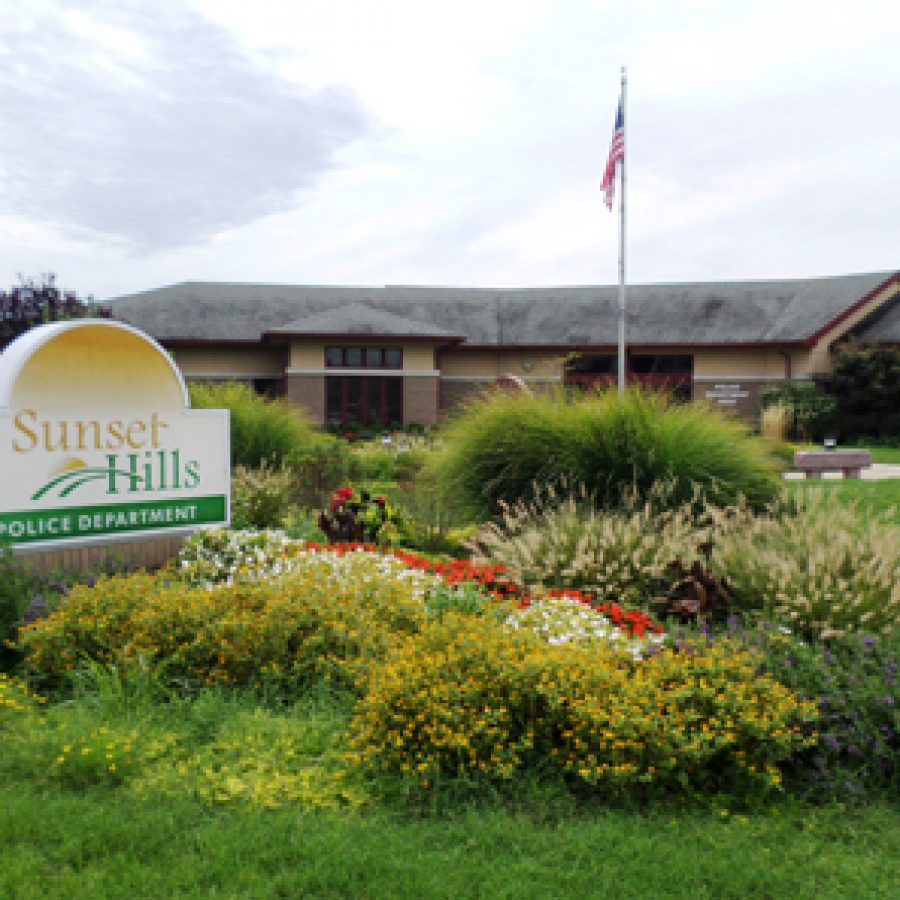 By Gloria Lloyd
Staff Reporter
news3@callnewspapers.com
No one filed to run against first-term Sunset Hills Mayor Pat Fribis in the April 3 election, which she takes as a sign that residents are happy with how smoothly the city is running.
Running unopposed for mayor is a "very interesting and fulfilling situation to be in," Fribis said.
Before Fribis defeated three candidates to win election as mayor in 2016, she served on the Board of Aldermen for eight years.
Her first years on the board were smoother than her last, which coincided with the two years of near-constant city strife that followed the last-minute write-in victory of former Mayor Mark Furrer over former Mayor Bill Nolan, who had been running unopposed.
Residents seem content to leave those headlines in the past, Fribis said.
"Everyone is very happy that there is peace in Sunset Hills and we're not in the newspapers for negative items," Fribis said. "I'm trying to do everything real positive and have a positive approach to things. And hopefully we can continue to do that and work together to do some great things for the city."
Aldermen can still bring differing viewpoints to the table and try to work together on solutions, the mayor added.
"There's always going to be items of controversy and differences of opinion, and that's good," Fribis said. "That's why we have eight aldermen, to come up with different views and different ideas."
Among the projects she has in the works for this year is SunCrest Fest, a new festival in September in collaboration with Crestwood that will be chaired by Sunset Hills Parks Director Gerald Brown.
If successful, the festival could become an annual event.
To promote Route 66, the city hopes to hold a Moonlight Ramble-style night bike ride and walk along Old Route 66 landmarks and existing buildings in Shrewsbury, Marlborough, Webster Groves, Crestwood and Sunset Hills.
The event goes along with a broader hope of Fribis and the other Route 66 mayors to capitalize more on their cities' history with the historic highway.
Looking back, Fribis said the highlights of her term as mayor are overseeing the hiring of the city's first city administrator, Eric Sterman, and the new police chief, Steve Dodge.
If residents ever want to contact the mayor about any issue, Fribis said she responds to every email and forwards her office phone to her cell phone.
Barring the unlikely possibility of a last-minute write-in candidate, Fribis' leadership at the top will not change, but the city will have two new aldermen in April.
Board President Richard Gau of Ward 1 and Ward 2 Alderman Tom Musich, who are two of the longest-serving aldermen, did not file for re-election.
The experience of two new aldermen is one Fribis looks forward to, as new people move into the city and get involved in their government. It's one of the reasons she doesn't want to predict how long she might be mayor, at least yet.
"I don't want to put a time limit on it," she said. "I'm still having a very enjoyable experience and very fulfilling, and I like the direction things are going. And with the two new aldermen that we'll be having, I think it'll be fun and exciting to see their ideas and what they bring to the board."
Gau said his six-year service on the board was an "honor and pleasure" that he takes pride in, but it is time for him to move on and let others serve.
"Serving on the Board of Aldermen is not supposed to be forever," he said.
Gau pushed for the city to hire a city administrator and voted to hire Sterman.
As chairman of the Finance Committee, he oversaw the hiring of the city's first full-time finance director, Bill Lehmann, and the purchase of new financial software.
"The city is in solid financial health," Gau wrote, adding an exclamation point for emphasis.
As for the future, Gau said he will stay involved as a volunteer on city committees and hopes to see the city continue to expand economically.
"Sunset Hills continues to provide quality services and a strong quality of life for our residents," Gau said. "I'm proud to have been a part of the effort to ensuring that Sunset Hills remains one of the best communities in the region."
The race to replace Gau in Ward 1 is the only competitive one in the city this year, with Court Drive resident Ann McMunn vying for the seat against Tapawingo resident and Finance Committee member Joe Stewart.
Musich has also served in the era of the milestones outlined by Gau and went head to head with Gau in races for board president and the debates over impeaching Furrer and hiring a city administrator.
The longtime Ward 2 alderman initially filed for re-election in December, but withdrew his petition after resident Casey Wong filed to run.
Wong has pushed the city in the past for greater transparency and posting more documents online, which Sterman has done since taking office.
Contrary to a report in another publication, Musich has no health concerns, he told the Call. Instead, he made the difficult decision not to run again because he wanted to spend more time on family commitments and because Wong is "affable, well-spoken, intelligent, articulate and conscientious," and will serve the city and Ward 2 well.
"It has been my honor and privilege to serve my constituents in Ward 2 and the citizens of Sunset Hills for the past six years," Musich said. "This has been an experience I will treasure for the rest of my life. I would like to sincerely thank all of the residents who supported and trusted me to represent them, as well as all the dedicated employees of Sunset Hills who serve our community each and every day.
"Lastly, I would like to thank my wife, Dawn, for her support and understanding while I served the city for the past six years. Without her commitment, this journey would not have been possible."